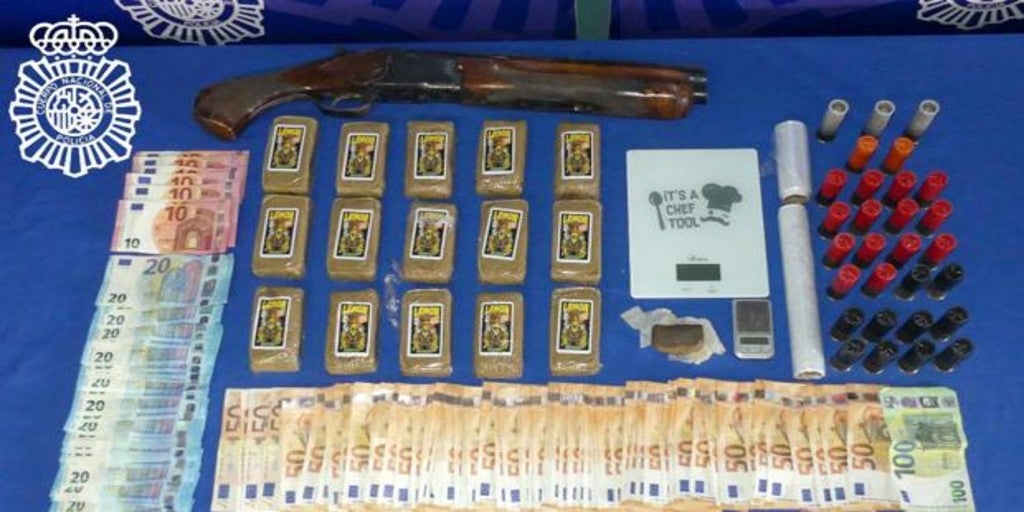 Three arrested for selling hashish at retail in two floors of the San José neighborhood of Salamanca
SALAMANCA
Updated:
Keep

The National Police of Salamanca have arrested three men accused of a crime against public health for drug trafficking after an operation during which broke into and searched two apartments in the San José neighborhood, considered by agents to be "very active" points of sale in hashish retail.
In fact, in the buildings, the National Police found 1,504 grams of hashish arranged in 15 plates wrapped in transparent plastic and another 29 grams in a loose piece. They also found 11,560 euros in cash and a shotgun with modified superimposed cannons that, according to police sources, is reported as stolen, as well as 29 cartridges and other tools related to the crime, reports Ical.
Once the searches were completed, the drugs, money and weapons were seized by the agents and the three detainees were transferred to police facilities.
After going to court, they were provisionally released pending trial.
As detailed by the National Police, the shotgun and cartridges will be analyzed by the Scientific Police Brigade of the Salamanca Police Station. The intervened substance, on the other hand, will be sent to the corresponding Health Unit for analysis and report issuance.
Reference-www.abc.es