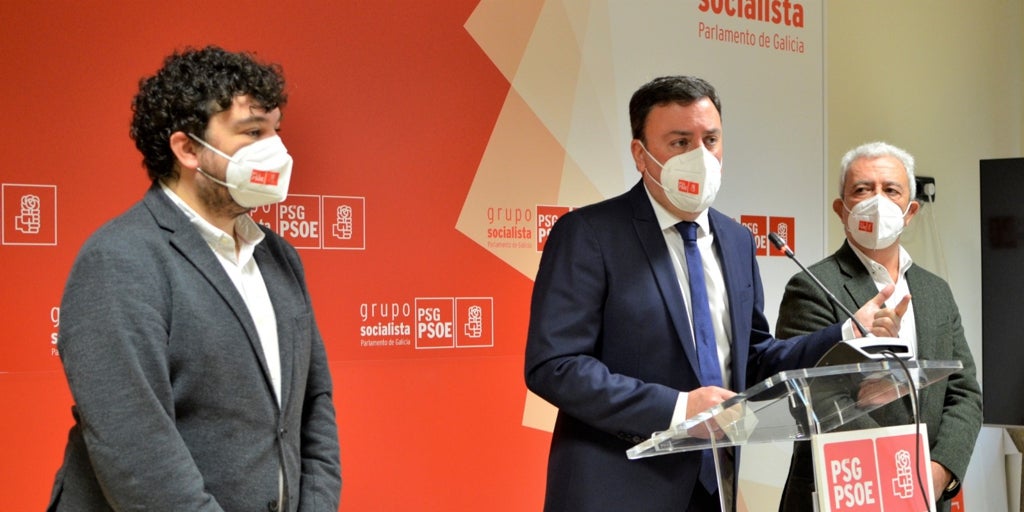 The Galician socialists ask to limit by law to two days the maximum waiting time in primary care
Santiago
Updated:
Keep

With the aim of becoming a "responsible and constructive" opposition, the leader of the Galician socialists, Valentín González Formoso, appeared this Monday before the press in the regional Parliament with the aim of "reaching out" to the Executive of Feijóo and do a "proactive" proposal for legislative changes in one of the issues that most worries Galicians, the collapse of Primary Care. The PSdeG has put on the table a Law Proposal, which, among other innovations, intends that in the primary care network patients have "guaranteed the availability of this attention in a maximum time of two days".
At a press conference in which Formoso was accompanied by the PSdeG spokesman in Parliament, Luis Álvarez, and the group's spokesman on health matters, Julio Torrado, the Socialists added that, in the case of "repeated breaches" in Regarding the maximum of two waiting for a consultation in the same outpatient clinic, that health center is classified as "priority center" for its "staff reinforcement" by the Galician Health Service (Sergas).
Although the socialists also suggest some relaxation of that maximum waiting time to "adapt them to the health reality of each moment"; yes, always "under exceptional and duly justified circumstances."
The PSdeG understands that although the pandemic has aggravated the deficits in primary care, the problems in health centers "already existed" before Covid in a structural way, Torrado has pointed out". "The current situation did nothing but expose them", collects the PSdeG in its statement of reasons for the proposal. They believe that there is a constriction in health management and an erratic planning of human resources: «This situation causes delays and waiting lists in the primary field, traditionally recognized for its rapid response capacity».
They are specific modifications that the Galician socialists want to carry out in Law 12/2013 on guarantees and health benefits. They also include the proposal for a change so that Sergas establishes in Primary Care centers "a maximum daily number of consultations" for each professional and category. And a third modification: that the Xunta approve a catalog of diagnostic tests that family doctors may order "without the intermediation of other professionals", that is, of specialists. The intention is none other than to "expedite specialized and hospital care", Formoso has defended before the press.
With the same objective, the PSdeG also proposes to modify several points of Lei 8/2008 de Saúde de Galicia, in matters related to the labor guarantees of health professionals. For example, limit temporary contracts centers "in full care capacity" and this figure is not used for "structural" functions.
Reference-www.abc.es