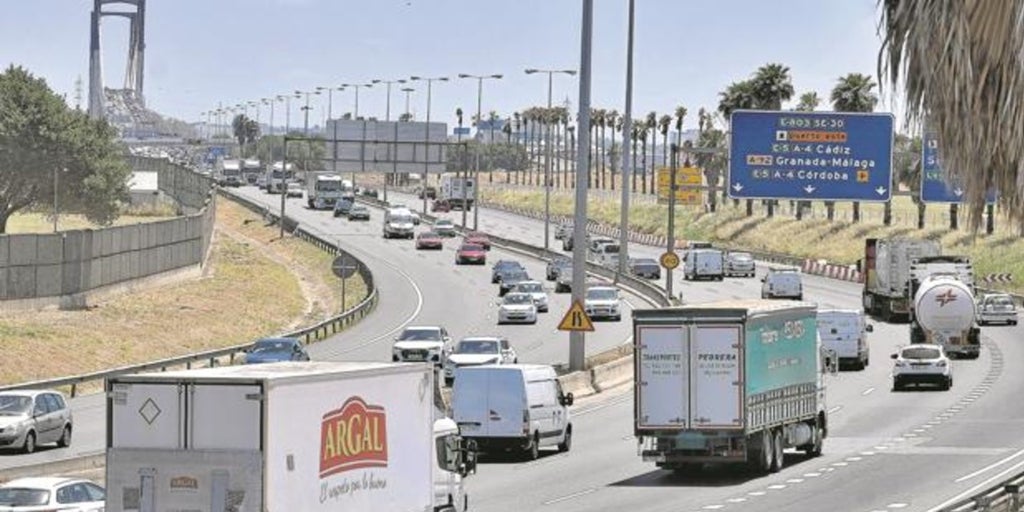 The DGT puts trucks and buses in its sights
Updated:
Keep

A new campaign of surveillance and control of the
General direction of traffic (DGT) which will focus on the safety of vehicles used for the transport of goods and people. Until next Sunday, February 13, both the Traffic Group of the Civil Guard, as well as the rest of the regional and local police that join the campaign, will verify that both the conditions in which these types of vehicles circulate, regardless of the country in which they are registered, as their drivers do according to traffic and road safety regulations.
They will be watched on all kinds of roads and at any time of the day, aspects such as the speed at which they travel, the hours of driving and rest, the tachograph, excess weight, possible technical defects of the vehicle or the safety of the cargo transported.
It will also be verified that the documentation of the vehicle and the driver is correct and valid, that the seat belt is used by all the occupants of the vehicles, that they are not driving under the influence of alcohol or other drugs and that they are not devices are used that cause distraction while driving.
Above all because among the most numerous offenses, collected in previous surveillance campaigns, include, among others, those motivated by excessive driving hours, those related to the Technical Inspection, those related to mandatory documentation, either of the vehicle or of the driver, in addition to those motivated by excess weight or poor load arrangement or for not using the seat belt.
The transport of goods has an important weight in terms of road safety, since it represents the second most numerous type of vehicle that circulates on our roads, with 14% of the fleet, and is involved in 13% of the accidents with victims that occurred in 2020 in Spain. In addition, in case of accidents, these are more severe due to their masses and dimensions. Buses, meanwhile, represent 0.2% of the total car park and are involved in 2% of accidents with victims.
In 2020, trucks weighing more than 3,500 kg were involved in 2,705 accidents with victims, in which 199 people died, of which 45 were truck occupants and the rest of the deceased (154) were traveling in other vehicles involved in the accident. In addition, 75% of these accidents took place on interurban roads. Regarding buses, in 2020 there were 1,362 accidents with victims in which a vehicle of this type was involved and in which 18 people died, 2 of them bus occupants and 11 occupants of other vehicles involved in the accident. In this case, 90% of these accidents took place on urban roads.
Reference-www.abc.es