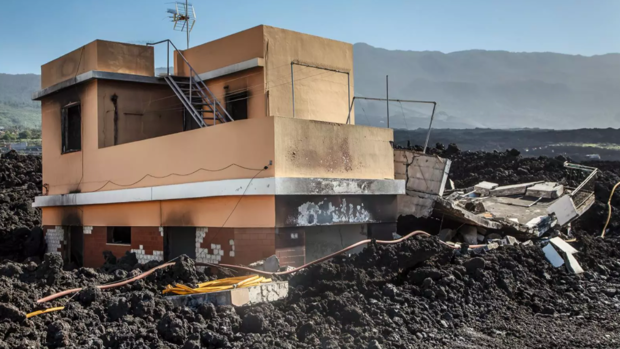 The aid released for La Palma amounts to 253.87 million euros
The Gran Canarian palms
Updated:
Keep

The Governments of Spain and the Canary Islands have notified that the aid delivered to the island of La Palma already amounts to €253.87 million, within the measures and aid for emergency and reconstruction after the volcanic eruption of Cumbre Vieja.
Within the detailed report as of today, February 7, the aid destined to housing are 113.4 million euros, with 58.7 million in social emergency and employment, 44 million for companies and self-employed and 37.7 to other measures.
Among the amounts for other measures that have already been materialized, the 4.7 million of the installation of desalination plants, the guarantee funds for agricultural irrigation from the Ministry of Ecological Transition for 12.5 million euros, State aid for R&D projects in La Palma for 2.6 million, the new layout of the emergency road between Las Manchas and Puerto Naos for 1.8 million euros, and 300,000 euros for equipment and personnel in the office for attention to affected people and the Single Registry.
Also included 400,000 euros in support of the participation and active listening project community, 390,000 euros for the payment of 103 vehicles made by the Insurance Compensation Consortium and 15 million for the Biosphere Reserve.
In the single register have been received 5,238 requests, of which 4,702 have been initiated, 4,045 have been signed and 657 are in the process of being processed.
📊 𝗜𝗡𝗙𝗢𝗥𝗠𝗘 | 𝗠𝗲𝗱𝗶𝗱𝗮𝘀 𝘆 𝗮𝘆𝘂𝗱𝗮𝘀 𝗽𝗮𝗿𝗮 𝗹𝗮 𝗲𝗺𝗲𝗿𝗴𝗲𝗻𝗰𝗶𝗮 𝘆 𝗹𝗮 𝗿𝗲𝗰𝗼𝗻𝘀𝘁𝗿𝘂𝗰𝗰𝗶𝗼𝗻 𝗱𝗲 𝗱𝗲 #𝗟𝗮𝗣𝗮𝗹𝗺𝗮

✅ Balance of aid already delivered: 𝟮𝟱𝟯,𝟴𝟳𝗠€

🗓️ Updated February 7, 2022 pic.twitter.com/CJxWKxh4gg

– GobCan Presidency (@PresiCan) February 7, 2022


Reference-www.abc.es