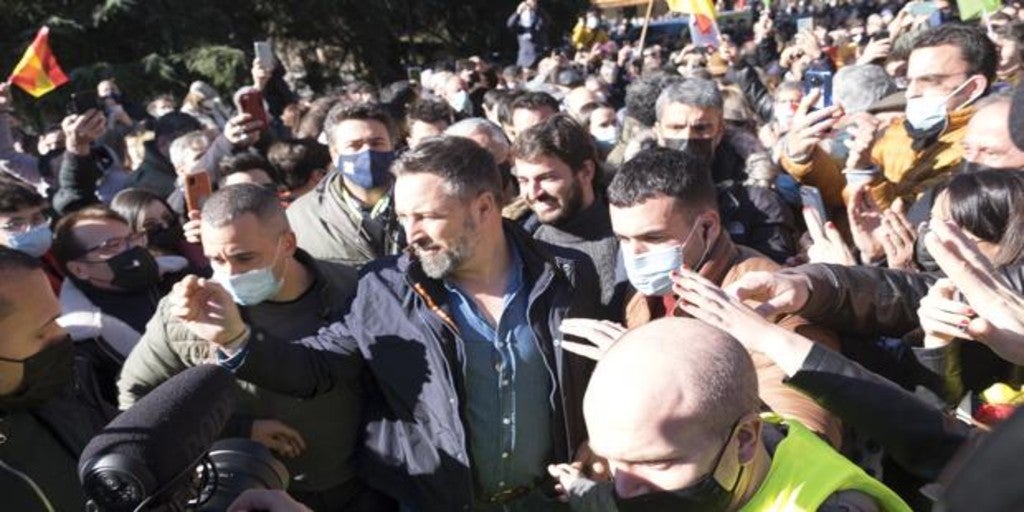 Abascal: «We have already chosen: national birth rate, while they choose immigration»
SALAMANCA
Updated:
Keep

"We are also a host people, but we want the laws and our ideology to be represented." The president of Vox, Santiago Abascal, was today critical and blunt with immigration, betting on a "national birth rate" to repopulate Spain, against the "soft laws" carried out by politicians, whom he blamed as the cause of the "problems" that immigration brings. "We have already chosen: national birth rate, while they choose immigration"
The president of Vox was very critical of the Government of Spain and the Popular Party, whom he accused of wanting to solve the country's problems by calling it "illegal immigration". Likewise, Abascal affirmed his clear impetus in "repopulating Spain with Spaniards", while welcoming all people who want to live in the country.
Not without clarifying that it is done, always, in a legal way, "asking for permission to raise Spain together with us."
In a crowded plaza of the Council of Trent, Abascal supported his candidate for the Cortes of Castilla y León, Juan García Gallardo, this Sunday morning in Salamanca. An act in which the head of the Salamanca list, Carlos Menéndez Blanco, also participated, reports Ical.
Reference-www.abc.es