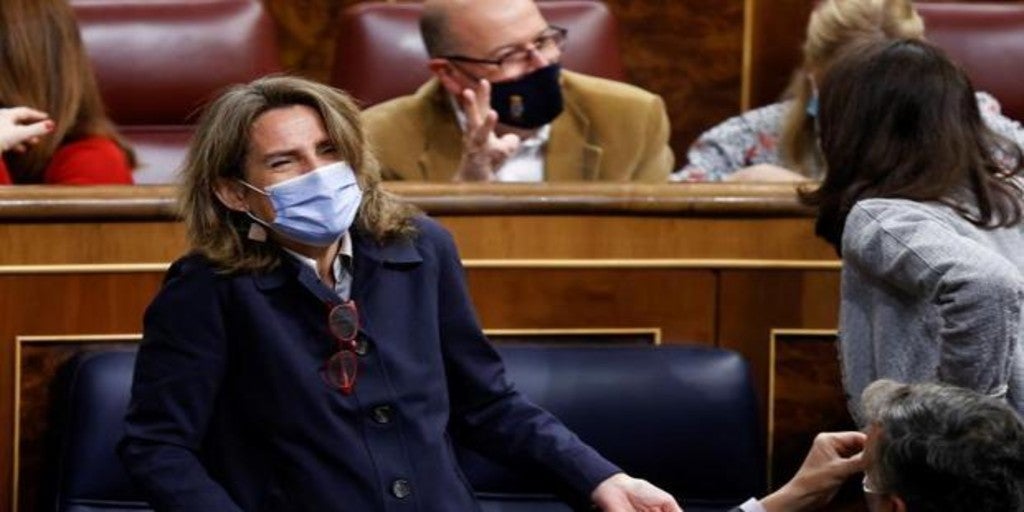 Ribera affirms that Spain will not finance new nuclear or gas plants even if the EU considers them green
MADRID
Updated:
Keep

The Third Vice President and Minister for the Ecological Transition and the Demographic Challenge, Theresa Rivera, has advanced this Friday that Spain will not finance new nuclear power plants or new gas infrastructures even though both energies are considered 'green' in European regulation, following the Commission's decision.
In an interview on Ràdio4 and La2 collected by Europa Press, Ribera described it as a mistake to mix energies that can contribute to decarbonization -such as nuclear and gas- with those that are "clearly favorable to decarbonization without risks" under the same label. .
Ribera has maintained that the Government's intention is to maintain "a higher standard", and has announced that it is studying whether to file an appeal before the Court of Justice of the European Union (CJEU) against the Commission's decision, adopted against the Council's criteria.
"It requires a legal analysis. Politically we have it perfectly clear, and from the point of view of understanding, of the signals that are given, we believe that it is a mistake, "he added.
According to the forecasts of the Ministry, in 2030 74% of the electricity should be of renewable origin; in 2040, it should be total electricity, and 2050 total energy.
rising gas prices
Likewise, Ribera has ruled out gas supply problems in Spain due to the geopolitical situation, since the supply in the country does not depend on "a single gas pipeline, but there is no doubt where it does impact is on the price."
In the "very high" volatility of the price of fossil fuels -especially oil and gas-, Ribera sees an additional confirmation that the energy transition must be accelerated so as not to depend on them.
In addition, he has insisted on the need for the European Commission authorizes leaving gas out of the configuration of electricity prices, due to the difference in costs: «We are in a position to adopt measures, even if they are temporary, so that the price of gas does not spread to the price of electricity. It is true that Europe has a hard time moving there and more if they are far-reaching measures ».
Reference-www.abc.es