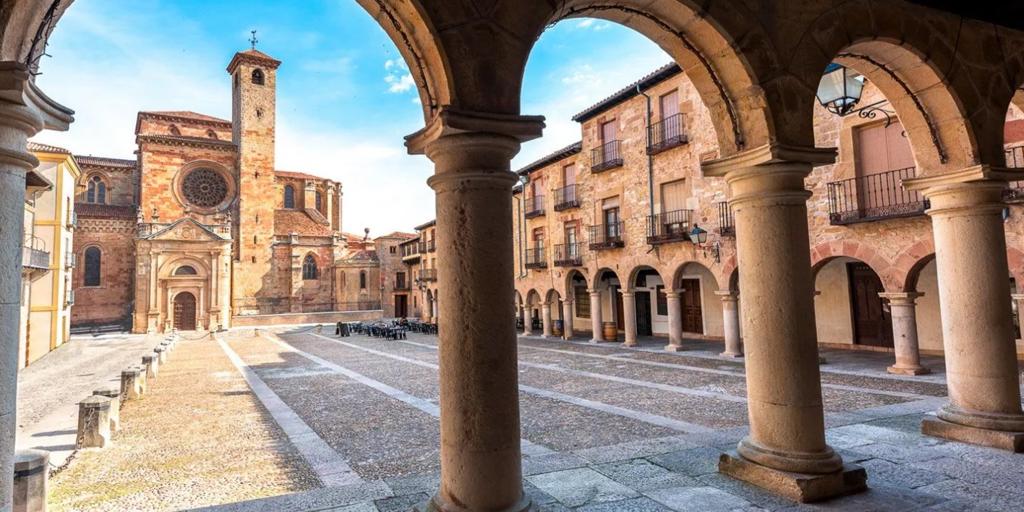 Projects are already underway to illuminate the Cathedral of Sigüenza
Updated:
Keep

The Deputy Minister of Culture and Sports of Castilla-La Mancha, Ana Muñoz, announced this Friday that the lighting of the Sigüenza Cathedral will be ready before the scheduled deadline "because the projects to carry out this action have already begun" . However, he did not specify a specific date.
The lighting of the cathedral will be added to that of the Plaza Mayor, inaugurated a few months ago and which is part of a strategy whose ultimate goal is that the municipality be declared a World Heritage Site by UNESCO. "We have not stopped working for the recovery of Sigüenza's heritage and for its enhancement," said Muñoz.
Precisely, this Friday the president of Castilla-La Mancha, Emiliano García-Page, held a meeting with a group of businessmen and representatives of civil society to promote both the UNESCO candidacy and the acts of celebration of the IX Centenary of the Reconquest from Siguenza.
Also present at the meeting were the President of the Cortes of Castilla-La Mancha, Pablo Bellido; the delegate of the Board in the province of Guadalajara, Eusebio Robles; the mayor of Sigüenza, María Jesús Merino; and the president of the Governing Council of Sigüenza's candidacy for World Heritage Site status, Antonio Fernández-Galiano.
Regarding the IX Centenary, Muñoz commented that "a great program of activities is being prepared that is up to the circumstances." One of the most important will be the great exhibition 'Atempora Sigüenza 2022', which requires a very thorough investigation and restoration work. "We are recovering pieces that are going to surprise many Seguntinos when they see them exhibited," assured the deputy minister.
Finally, he applauded the effort and joint work that is being carried out by the different administrations, institutions and companies so that "Sigüenza this year and the next is a true cultural epicenter as it deserves."
Reference-www.abc.es