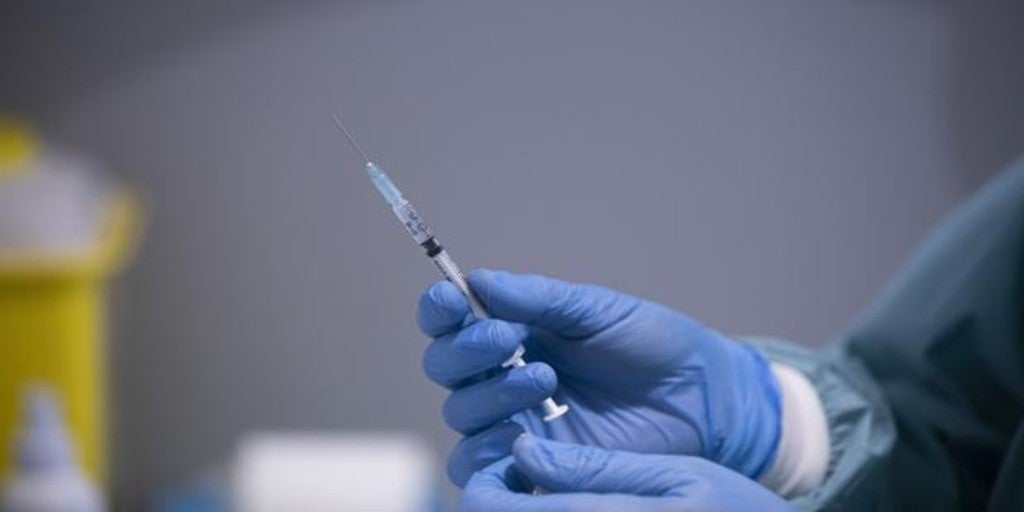 Does anything happen if they give me a different dose of the coronavirus vaccine than the previous ones?
Updated:
Keep

Vaccination against the coronavirus in our country continues to advance by leaps and bounds. The 90.8% of those over 12 years of age have already received the complete schedule of some of the coronavirus vaccines and our country is immersed in pediatric vaccination and in the administration of third doses or booster doses, designed to increase the immunity acquired thanks to these serums, which decreases over time.
Vaccines have been shown to be very effective in reducing the risk of hospitalization or death caused by Covid-19. However, they do not prevent infection. For this reason, vaccination with booster doses or third doses is essential to protect ourselves and others from serious illness caused by infection with the SARS-CoV-2 virus.
In Spain, according to the latest report prepared by the Ministry of Health, they have received a booster dose on 91,8 % of those over 70 years of age, 90,32 % of adults between the ages of 69 and 60, the 72,58 % of those between 59 and 50 years old, the 52,75 % of people between 40 and 49 years old, the 30,54 % of those between 39 and 30 years of age, the 17,21 % of young people between 20 and 29 years old, the 72,1 % of those who received the Janssen single-dose vaccine and the 86,06 % of those vaccinated with AstraZeneca.
Many of these people, when they arrived at their health center or vaccination center to receive the third dose or booster dose, found a surprise: they were administered a different vaccine those they had previously received. This fact has caused on more than one occasion that some, for fear of mixing, decided not to inject the serum, but what does it mean to receive a different vaccine?
Heterologous vaccination
The vaccines that are currently being used to administer third doses are messenger RNA vaccines, Pfizer and Moderna. These vaccines have been shown to be very effective in controlling severe symptomatic illness from the virus and cause mild to moderate side effects that go away quickly.
If a person receives the same brand of vaccine, they will be receiving a homologous vaccination. If you receive different vaccines, you will be receiving one heterologous vaccination.
Heterologous vaccination is not something new. Already in full vaccination campaign, those vaccinated with AstraZeneca they were able to decide whether to receive a second dose of the same serum or the one made by Pfizer/BioNTech. This option began to appear after several studies, such as the Com-Cov carried out in the United Kingdom, showed that the combination of these two serums was not only effective in reducing the risk of suffering from a serious disease caused by the Covid virus. -19, but the combination could be even more effective than the injection of the same drug.
Currently, both the European Medicines Agency (EMA) As the European Center for Disease Prevention and Control (ECDC) support heterologous vaccination. The evidence available so far on the different types of licensed vaccines indicates that a heterologous booster appears as good or even better in terms of immune responses than a homologous booster. Among the heterologous boosting combinations, boosting with a serum using the messenger RNA technology after a viral vector vaccine, such as Janssen or AstraZeneca, it is more immunogenic than the reverse. Furthermore, the safety profile of the heterologous and homologous booster combinations remains comparable.
These European organizations not only endorse heterogeneous vaccination, but also the mixture of vaccines even between the first doses.
Still, getting two doses from Pfizer and one from Moderna, one from Moderna and two from Pfizer, or whatever the combination, does not pose any danger and may be equal to or more effective than vaccination with the same drug.
Let us remember that heterologous vaccination is not something new and exclusive to coronavirus vaccines. The mixture of vaccines began to be a common practice several decades ago and is carried out with the objective that the people develop higher levels of immunity, compared to those that could be achieved with vaccines with the same formulation.
Reference-www.abc.es