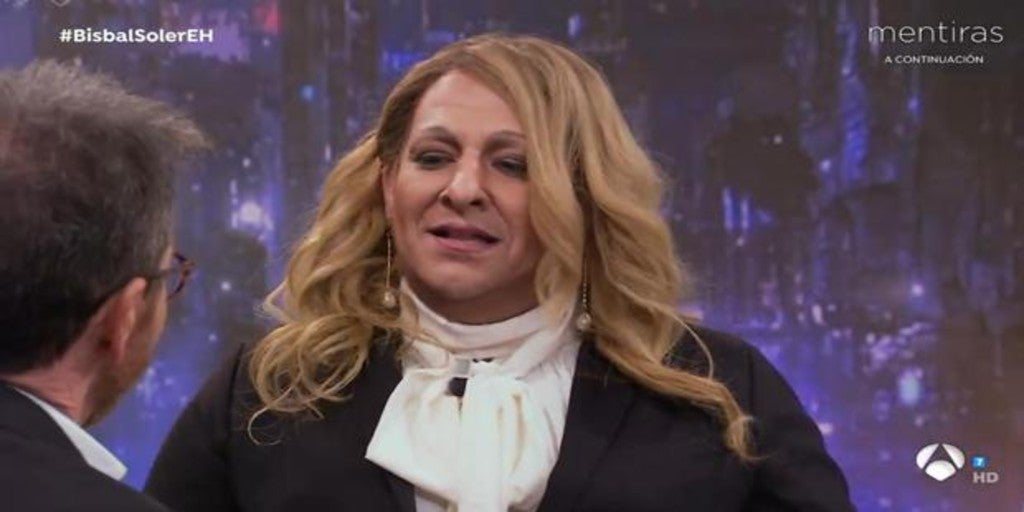 Carlos Latre's imitation of Yolanda Díaz who mocks inclusive language
Madrid
Updated:
Keep

Charles Later dares with any imitation in 'The Anthill' (Antena 3): first it was María Jesús Montero, at that time government spokesperson, and now Yolanda Diaz, second vice president.
imitation of Yolanda Diaz by Charles Later, now on tour with 'One Man Show', provoked laughter from the guests of the night, David Bisbal and Álvaro Soler. bark He was more restrained than on previous occasions. For her, they were Pabliño, Davidiño and Alvariño. His first 'dart' was, right from the start, the use of inclusive language and the letter 'e'.
"Good evening, Paul. Paul. Pebble. Pibli. town. You have to be inclusive even with the greeting. I clarify it, I clarify it, for viewers, viewers, viewers who are watching or selling; don't think I'm declining in Latin", began Carlos bark. He also had a personal greeting for the Government's First Vice President and Minister of Economy: "By the way, Nadia Calviño, I'm here before you."
double action @Yolanda_Diaz_ He brings us the broken phone from @Carlos_Latre#BisbalSolerEHpic.twitter.com/iOb7KIVxoC

– The Anthill (@El_Hormiguero) February 2, 2022
The labor reform, which the Government assured yesterday, was also mocked in 'The Anthill' by Charles Later: «You are worker ants, I imagine» / «Team, do you have a contract? Minimum salary? If not, we make a claim here right now ».
He also remembered the Tanxugueiras ("Didn't they come?"), but not Ciudadanos, unable to finish pronouncing his name.
But if there was something that made David Bisbal burst out laughing, it was the response of Yolanda Diaz to Pablo Motorcycles.
–How many vice presidents and vice presidents are you?
-A lot, a hundred and something!


Reference-www.abc.es