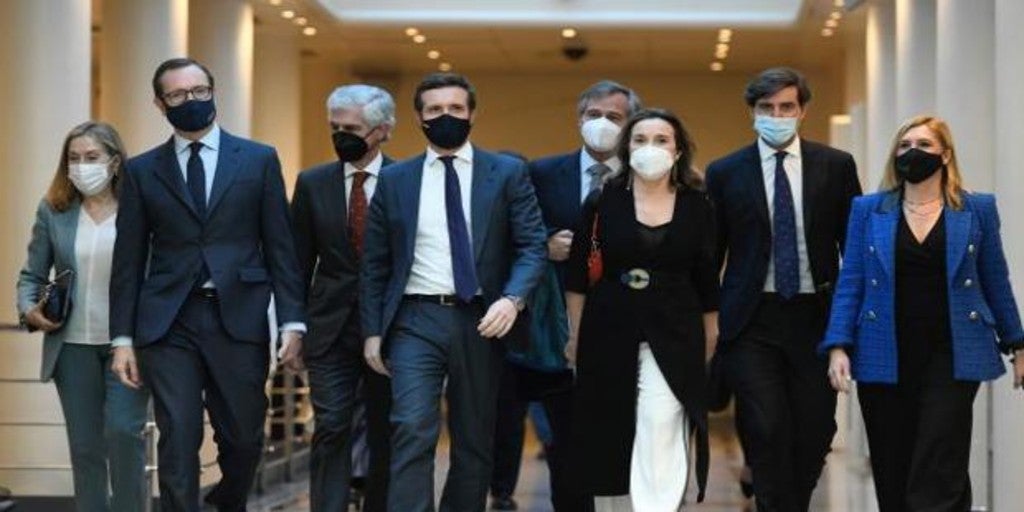 win for something
Updated:
Keep

IF a politician has a project and people don't know it, what he has is not a project but a problem. And a big problem if not even the president of the foundation in charge of serving his party as a laboratory of ideas knows him. When Pablo Casado responds in public to Aznar that he already presented his program to govern Spain in the speech before the PP congress in Valencia, he produces a certain feeling of weakness because he comes to admit that this message has not reached the voters or the circles of influence with the capacity to create opinion among the sectors of the center-right. And therefore that there is an essential failure in the communication of its
strategy. His brilliant oratory suffers from a dispersion that reduces its forcefulness and stuns the listener with dialectical fuss. He lacks precision, pause, aim to focus on a few very specific proposals without giving the impression that he is running after Sánchez's lures like a headless chicken. If your plan doesn't work, it's because it lacks a conceptual framework that gives it cohesion and strength.
That has been the basis for the success of Feijóo and Ayuso, both so different but efficient when it comes to creating -from power, yes- a story about themselves and giving it a style, a tone, a characteristic stamp . The 'leit-motiv', Casado's dominant argument, for now seems only to be the need to put an end to sanchismo. It is not a small thing but there are social sectors that expect something more: an alternative model. And not so much that of cultural battles, which is the field where Vox has planted its trench, as that of the defense of the open society and moderation as a reference against the intransigent sectarianism of the left. The majority is in that space, including the portion of voters disappointed by social-populist incompetence. The PP is supposed to be solvent in managing the economy, although it wouldn't hurt to make known the team in charge of rebuilding it; what many people distrust is his energy, his mental strength to assume a commitment of true regenerative depth.
Aznar's oblique rebuke, impregnated with disenchantment, might not have been the best way to lend a hand. In a campaign, these types of warnings are a trick for the adversary. In objective terms, however, many Spaniards share their doubts about the ultimate purpose of leadership, which is not to occupy power for the sake of occupying it, but to put it at the service of something. That something is what is pending definition beyond a catalog of measures in the immediate term. It is a background thought that transcends mere tactical design. A systemic party needs more than a program and a candidate: it has to offer citizens a reason to vote for it. A concise and above all clear contract around an idea of ​​nation and state.
Reference-www.abc.es