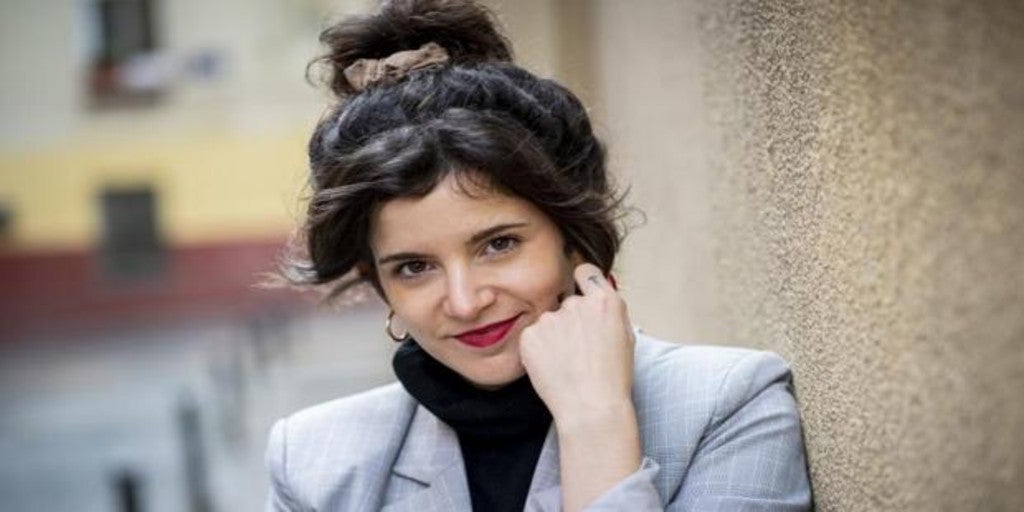 more stale
Updated:
Keep

If 'Fair' has become political material and very flammable, almost in an Acme brand box, I don't know what the surprise is because it is also the prelude to Eurovision. Hopefully we start calling Benidorm Fest that way now that the Golden Globes have gone to waste. For transferring the cliché. The Eurovision thing is another place where they come out with the stale. A Cuban immigrant who gives slutty pop seems stale compared to the ubermodernity of someone who should have won. 'The Leftovers' and Goran Bregovic, I'm not telling you. We will have to review the values, prejudices and cards.
A Spain of clubbing with Eurovision in the background. He finished. to Elvira
Roca and his 'Imperiofobia' Jack Nicholson came out with the axe. I'm referring to 'Imperiofilia', which was not José Luis Villacañas' response, but rather an attack on the brilliance that Roca had provoked with his book. Poor Ana Iris Simón (how poor) has come up with a book by several young authors to sing her thirty.
There is a postmodern left and a traditional one. Since I am older and have been stiffer, I couldn't be further from Simón at the beginning of his book ("I envy the life my parents had at my age"), but what relevance does the aunt have. Let's see, the 'New York Times' stood up for her in Campo de Criptana, something it didn't do for Sara Montiel (it's also true that in the person of Raphael Minder). One Saturday he writes in his column that he has the same high school friends and that he wouldn't have praised Hitler's embroidered towels like a Mitford (and not exactly the fascist or Nazi one). For more information, the cover of the book against Ana Iris is a yoke and some arrows. It's like one of those Marc Jacobs labels where it says Marc Jacobs seven times. The Falangism of Ana Iris is as ridiculous as the fear of boobs. Not to mention that Podemos and the Falange are too similar. It seems that knowing who Ledesma Ramos is makes you a Falangist. As if knowing who Chesty Morgan is made me busty.
Ana Iris is considered nostalgic. Now nostalgia is the devil. Go tell Proust. Barbara Cassin writes in 'La nostalgia' (Alianza) that it is "an adorable, human fiction, a cultural fact." That nostalgia is not a Greek word but Swiss Alemannic. Although at first the name of a disease, in the end an artificial word. He speaks of nostalgia through Ulysses, who when he arrives in Ithaca does not recognize her and only his dog recognizes him. And that after killing who he had to kill, he only stays one night and leaves again. Also through Aeneas. And through Hannah Arendt, whose nostalgia is not for the Germany before Hitler but for the German language. Arendt is not so much an exile from her country as from the German language. Look like me. My homeland is the Murcian accent.
Reference-www.abc.es