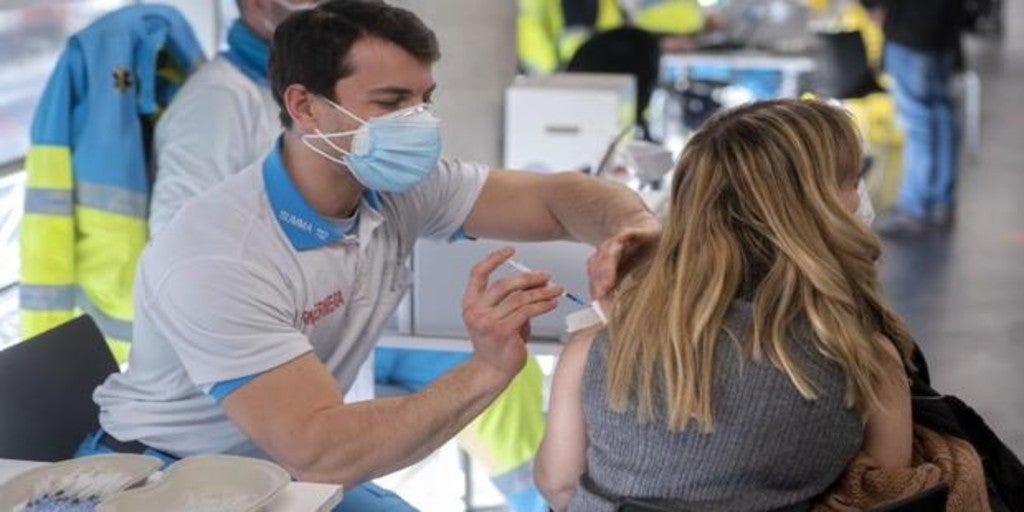 Madrid opens this Wednesday the self-appointment for the vaccination of the booster dose for those over 18 years of age
Updated:
Keep

The Ministry of Health of the Community of Madrid announced this Tuesday that this Wednesday the self-appointment system will be opened so that people over 18 years can be vaccinated with the booster dose against covid-19.
This extension will benefit 1.7 million citizens of the region, who will begin to receive this inoculation as of Thursday. The Public Health Commission approved last week that those people who had passed the disease after the second dose they will have to wait five months from the start of the infection to put on the booster.
This can be advanced up to a minimum of 28 days after infection for justified reasons, such as international travel. In the event that the dose of Janssen or the second of AstraZeneca has been received, three months must have elapsed; and if the regimen is heterologous (one from AstraZeneca and the other from Pfizer) or two inoculations with mRNA vaccine, it will be necessary to wait five months.
The appointment for the vaccination can be carried out in the health centers, during their usual schedule from Monday to Friday, upon telephone request by selecting the vaccination appointment option. If you opt for the network of public hospitals, including the Enfermera Isabel Zendal, or the WiZink Center, the summons can be made through the Virtual Health Card or the website of the Ministry of Health 'https://autocitavacuna.sanidadmadrid .org/ohcitacovid/#/'.
To date, almost 92.6% of the population over 12 years of age in the region have the complete vaccination schedule and 94.3% have received at least one dose.
On the other hand, the Ministry of Health keeps the agendas open for the appointment of children between five and eleven years old in 24 public hospitals in the region. To date, more than 230,000 minors in this age group have received their first immunization, which represents 47.1%. The Community of Madrid recalls the benefits provided by immunization against covid-19, which reduces the risk of hospital admission by 78.4% and in the ICU by 85.5%.
Reference-www.abc.es