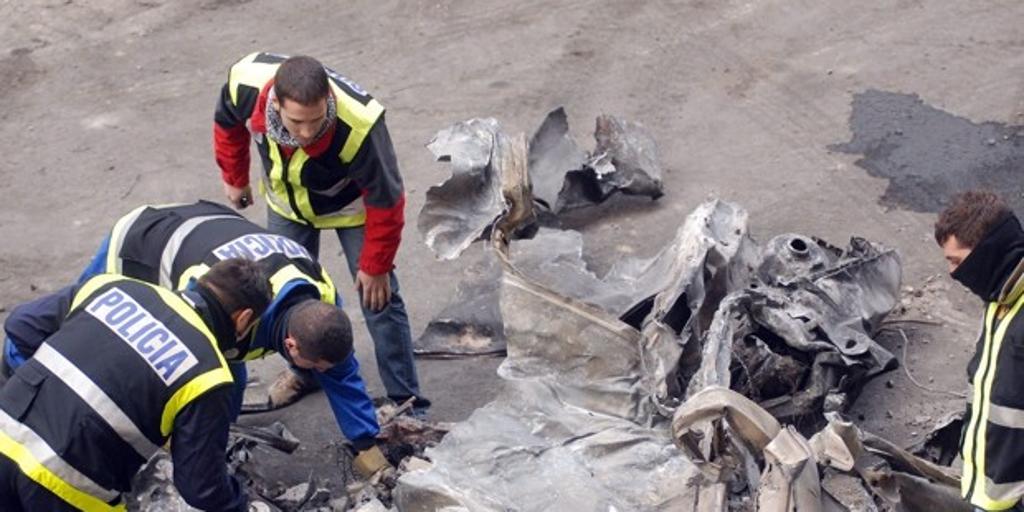 The National Court admits a lawsuit against 'Josu Ternera' and three other former ETA chiefs for ordering an attack on T-4
Updated:
Keep

The judge of the National Court Alejandro Abascal has admitted for processing the complaint filed by the Dignity and Justice Associationagainst former ETA chiefs Jose Antonio Urruticoextxea, 'Josu Tenera'; Airtzol Iriondo, 'Gurbitz'; Mikel Carrera Sarobe, 'Ata', and Ainhoa ​​Ozaeta, 'Kuraia', for their presumed responsibility, as members of the ETA executive committee, in making the decision to attack the
terminal 4 of the Madrid-Barajas airporton December 30, 2006.
In an order, the magistrate admits the complaint of the group of victims, which is followed by the crimes of terrorist havoc, two completed crimes of terrorist murder and eight crimes of attempted terrorist murder, against the four former leaders of the gang "because of their condition dominators of the terrorist organization ETA from their position as top leaders of the management body, the executive committee or Zuba (acronym for Zuzendaritza Batzordea or Management Commission) at the time of the attack» in which two people died and several dozen were injured .
The judge explains that the facts on which the complaint is based are fundamentally the involvement of the zuba in the decision of the Barajas attack and in providing the Elurra commando with the van-bomb used, as can be deduced from judgment 18/210 of the National Court.
What's more, indicates the express and clear identification of the four defendants as leaders of ETAwho formed the management committee at the time of the events and the express vindication of the attack on later dates by Zuba herself.
Last November, the judge of the National Court Alejandro Abascal reopened the case for the attack to investigate the alleged participation of the former head of the gang Txeroki, and Jose Antonio Aranibar. This was agreed by the magistrate in an order in which he indicated that it was appropriate to carry out a series of procedures requested by the Prosecutor's Office to find out the alleged intervention of the aforementioned ETA members in the preparation of the attack.
In 2010, the National Court already sentenced ETA members Igor Portu, Mattin Sarasola and Mikel San Sebastián to 1,040 years in prison as perpetrators of the T4 attack, committed on December 30, 2006.
Reference-www.abc.es