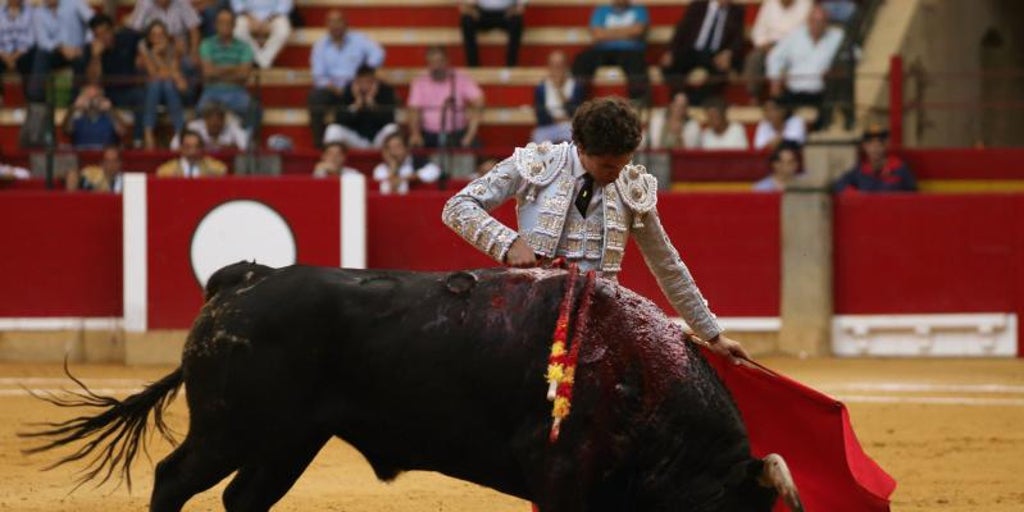 Morante, Urdiales, Ginés Marín and Aguado open the season in Aragonese markets
Zaragoza
Updated:
Keep

The opening of the bullfighting season in the Aragonese Community already has a date and poster. On March 26, Morante de la Puebla, Diego Urdiales, Ginés Marín, Pablo Aguado and the Aragonese novillero Javier Poley will fight bulls of Zacarías Moreno in the bullring of the Zaragoza town of Ricla.
The businessman Ignacio Ríos has made public the poster of a celebration that the son of the legendary bullfighter Braulio Lausín 'Gitanillo de Ricla' made traditional in the seventies and eighties of the last century with the presence of bullfighting figures such as Curro Romero, El Viti , Diego Puerta, Antoñete or Rafael de Paula, successfully recovered for seven seasons.
The festival that marks the start of the bullfighting year in Aragonese bullrings, was interrupted for the last two seasons by the pandemic, and according to its manager, "I trust in maintaining the artistic success of the last editions, in addition to confirming itself as a notable economic injection to this town of just three thousand inhabitants, especially for the hospitality and commerce sector.
Ríos considers that «an emblematic date has been consolidated in the bullring that bears the name of one of the most important bullfighters that Aragón has given and that has been achieved with the work and enthusiasm that both my company and the Ricla City Council, which continues to bet without complexes on bullfighting ».
The businessman recalls that in the last edition, «we bet on the emerging figure of Pablo Aguado, who a few days later opened the Puerta del Príncipe de La Maestranza, and on this occasion we offer consolidated figures such as Morante and Aguado himself, Diego Urdiales, a cult bullfighter, and Ginés Marín, called to occupy a privileged place after his knock at Las Ventas at the last Autumn Fair».
Reference-www.abc.es