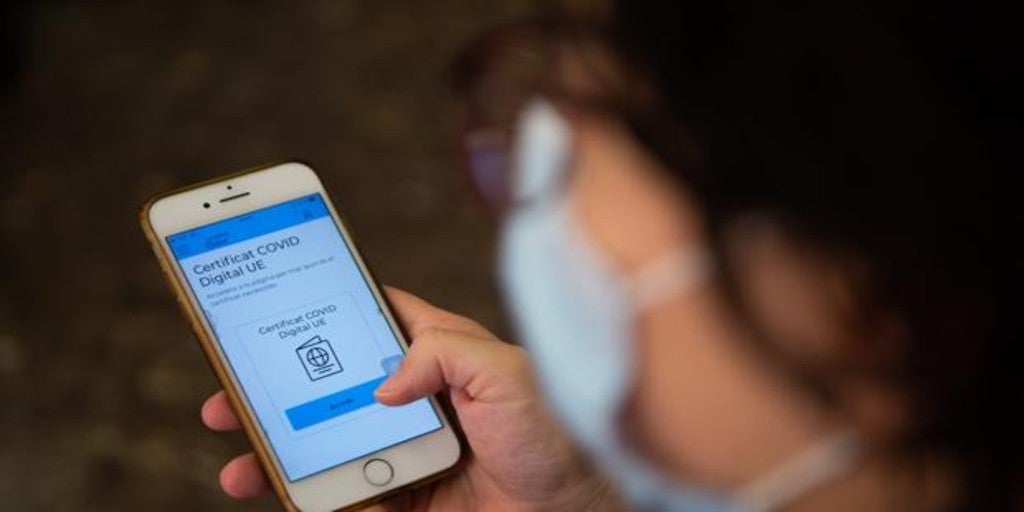 Is the third dose of the coronavirus vaccine mandatory for the Covid passport?
Updated:
Keep

TheCovid Digital Certificate of the European Union, better known as 'covid passport' It was a measure that emerged on July 1, 2021 to avoid travel restrictions by member countries. It's about a QR code which certifies that the person has received the complete vaccination schedule, that they have passed the disease or that they have undergone a PCR test.
Instead, some countries went a step further and made it mandatory for access to entertainment venues like France, or also for workers in Italy.
In Spain, only some autonomous communities decided to implement it at the end of the year, with the aim of avoiding contagion, although some of them have not extended it as it has not had an effect.
For example, Asturias started with a cumulative incidence of 1,199 when it started and when the measure fell the figure reached 3,663, or Cantabria, which started with 297 and reached 4,365.
In recent months, the fact of having launched the possibility of receiving the third dose of the vaccine has raised doubts about whether the validity of the digital document would be lost if it did not receive the third puncture.
When does the Covid passport expire?
On December 21, the European Commission established that as of February 1, the validity of the Covid passport expired nine months after receiving the last vaccine. In reality, the European body gives six months, although it adds another three of margin to get vaccinated.
In other words, anyone who wants to continue to have the Covid Digital Certificate in force must inject the third dose of the coronavirus vaccine.
What is not clear is what will happen after the third dose, if there will be a fourth dose available for the entire population and if it will affect the Covid passport, since the European Union He hasn't cleared it up yet.
At these times, the Ministry of Health recommends that people who have been recently infected have to wait five months for the inoculation of the third dose.
The third dose is already administered to the entire population over 18 years of age in Spain. Thus, 91.5% of those over 70 have put it on, although the percentage drops with respect to age. Those in the 60-69 age bracket have accessed 89.5%, those between 50-59 70% and those between 40-49 48%. Much further away is the 30-39 group with 25% and the 20-29 group with only 14%.
Reference-www.abc.es