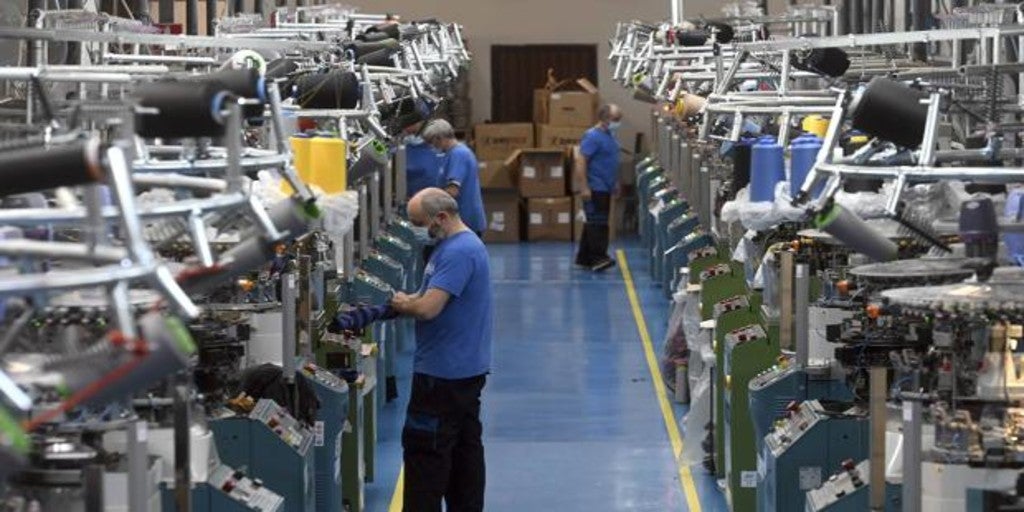 Iberaval will offer 0% financing for growth and industrial entrepreneurship
VALLADOLID
Updated:
Keep

The Iberaval guarantee company will offer 0% financing for projects related to entrepreneurship and growth of small and medium-sized industrial companies, based on the line promoted with the Spanish Refinancing Company (CERSA). With it, it seeks to channel Next Generation funds from the Plan for the Recovery, Transformation and Resilience of the European Union, created to alleviate the consequences of the coronavirus pandemic.
The solution, deployed these days for all of Spain, is limited to a global economic item of 75 million euros and will have a time horizon that runs through the years 2022 and 2023. From there, the small and medium spanish companies with projects started after January 1, 2021, they will be able to benefit from a total bonus, including guarantee, study and opening commissions, throughout the life of the loan.
The new product of Industrial Growth supports the expansion of productive capacity (with the creation of new production lines or the increase of existing ones), as well as transfers and the creation of new industrial establishments; and the strengthening of the productive system to strengthen competitiveness based on energy improvement, environmental impact, robotization and digitization. The repayment periods referred to this product may be up to fifteen years, with a maximum amount that may be up to 1.5 million euros.
The second of the products of the new line, the one referring to Industrial Entrepreneurship, subsidizes investment projects, and is aimed at recently created companies or those established within the three years prior to the signing of the operation.
In this case, the amount of operations that can benefit from this financial solution is between 30,000 euros and 750,000 euros, also to be repaid within a maximum period of 15 years.
As explained in a statement collected by Ical, the Recovery, Transformation and Resilience Plan highlights the fundamental role played by small and medium-sized companies for the European economy, with the weight of SMEs in Spain being greater than in the whole of the European Union.
Similarly, it affects the deterioration of the financial situation of these companies as a result of the pandemic, and argues that this circumstance makes it urgent to accompany investments and structural reforms with some public financing measures that facilitate innovative entrepreneurship or business growth through through investment.
The needs that motivate this intervention focus on the increase in industrial GDP in the economy in line with European policies, the increasing size of that particular sector and the potential market failure of the private sector to provide long-term industrial finance for entrepreneurship and growth. The initiative, deployed together with CERSA, has been launched with the support of the Spanish Confederation of Guarantee Societies (SGR-CESGAR), of which Iberaval is a part.
Reference-www.abc.es