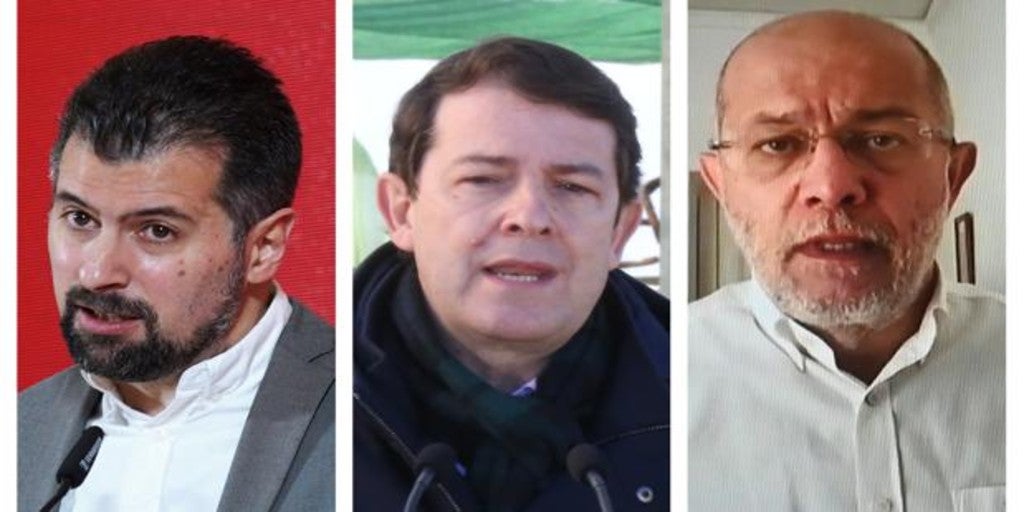 Castilla y León elections: this will be the first of the two electoral debates of 13F
VALLADOLID
Updated:
Keep

After the refusal of the Central Electoral Board to the request of the candidate Francisco Igea (Citizens) to delay the celebration of the first debate so that his intervention would be face-to-face and not telematic (he has been isolated since last Friday he announced his positive for Covid), everything goes ahead and the candidates who will be present are working these last hours with their teams in preparing for the appointment.
Next, we break down the peculiarities of this first debate that will be broadcast by RTVE -the second appointment will take place on February 9 on Television Castilla y León-.
The candidates called to the appointment: they are only the candidates of the three parties that have their own group in the Autonomous Courts: the president of the Board and candidate of the PP, Alfonso Fernández Mañueco; the PSOE candidate, Luis Tudanca, and the Ciudadanos candidate, Francisco Igea -who will intervene telematically-.
Arrival: Arrivals are set at 21.05, 21.10 and 21.15. The order of arrival, the result of a previous draw, will be as follows: Citizens -telematically-, PP and PSOE. Regarding the location on the set, it will be as follows: left PSOE, center Cs and right PP.
Start: The debate will begin at 10:05 p.m. and can be followed on La 1 de Castilla y León, Canal 24H, Radio 5 and RTVE Play. Xavier Fortes will be the journalist in charge of moderating. Previously, he will make a presentation of the three candidates, which will be followed by a brief intervention of a minute and a half by each of them to launch the initial message. The draw has resulted in the PSOE starting, followed by the PP and Ciudadanos.
Blocks: Next, the five blocks will take place on the agreed topics: the first, 13 minutes, will deal with the pandemic; the second, 14 minutes, on education; the third, of 13 minutes, on regeneration; the fourth, 13 minutes, on taxation, and the fifth and last, the longest, 20 minutes, on depopulation. After these minutes, each candidate will have a 'golden minute' to summarize their conclusions.
The time set for the entire debate is 90 minutes, so its conclusion is scheduled for after 11:30 p.m.
Reference-www.abc.es