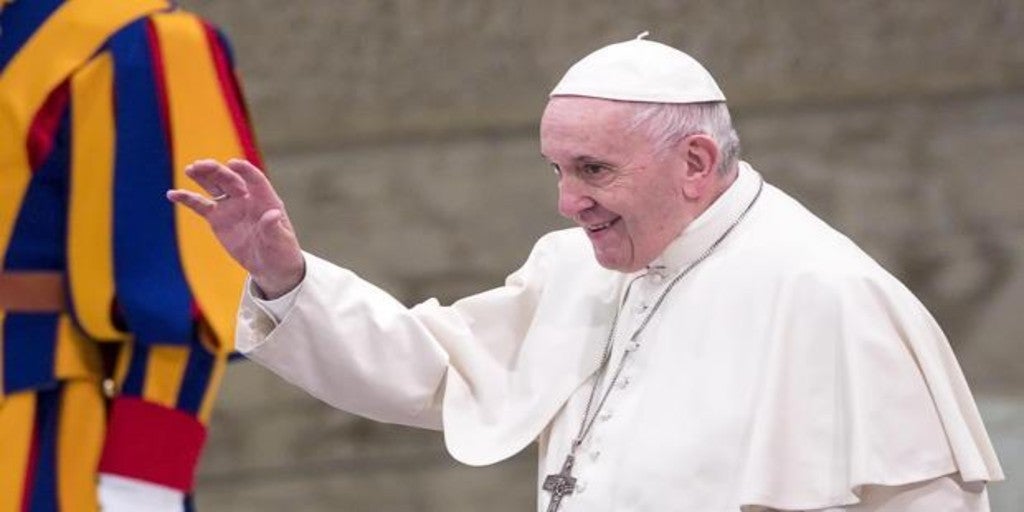 The Pope congratulates the Chinese New Year: May we overcome the pandemic soon
Correspondent in the Vatican
Updated:
Keep

Pope Francis recalled in the Angelus that the celebrations for the lunar new year, and has taken the opportunity to send a special message to China and other Far Eastern countries.
"That in the new year everyone can enjoy peace, health and a peaceful and safe life," he asked. "I hope that, with the good will of individuals and the solidarity of peoples, the entire human family can achieve with renewed dynamism objectives of material and spiritual prosperity", has added.
Lunar New Year, or Chinese New Year, celebrations start with fireworks on February 1 and last for a week or two. Give way to the third animal in the cycle of the Asian horoscope, the Water Tiger, a symbol of courage, strength and strategy, which invites patience and prudence.
During the celebrations of these days, family gatherings and gifts for the populations of those latitudes multiply. «How beautiful it is when families find opportunities to get together and experience moments of love and joy!», the Pope stressed. "Many families, unfortunately, will not be able to get together this year because of the pandemic. I hope that soon we can pass the test, "he acknowledged.
During the Angelus, Francis also recalled that this Sunday the World Day of Leprosy Patients takes place, which combats marginalization and injustice towards these patients. «I express my closeness to those who suffer from this disease and I hope that they do not lack spiritual support and health care» said the Pope.
Leprosy was diagnosed last year in just over 127,000 people, most of them men. Despite being a curable disease, it continues to spread rapidly in some countries in Africa, Asia and Central America. The Catholic Church has 532 leper colonies around the world, most of them in Asia and Africa.. In Europe it has 10 in Ukraine and 8 in Belgium.
Pope Francis has invited all institutions to work together «for the full integration of leprosy patients, overcoming all the discrimination associated with a disease that, unfortunately, continues to affect many, especially in the poorest social contexts».
From the window of the Apostolic Palace, the Pontiff greeted a group of pilgrims from Torrejón de Ardoz and to a group of children from Catholic Action who have released a hundred helium balloons for peace. In the past they used to release pigeons from the Pope's window, but the custom has evolved to prevent the birds from sneaking into the Pontiff's study, as happened several times in the past.
Pope Francis has praised the slogan of this group, "Let's re-weave peace." "There is a great need to 're-weave', to repair, starting with our personal relationships and ending with relations between States," the Pope stressed.
In his brief homily, the Pope reflected on this Sunday's Gospel and the rejection of Jesus by those of his land. «Why do good to people who are not willing to accept you?», the Pope asked.
«It is a question that we can ask ourselves often, and it is a question that helps us to understand God better., because in the face of our rejection, he does not back down, "he himself replied. «We see this same attitude in those fathers and mothers who notice the ingratitude of their children, but who do not stop loving them and doing them good. God is like that, but at a much higher level," he assured. The Pope's proposal is not to be limited by the hostile attitude and "try everything to do good".
Reference-www.abc.es