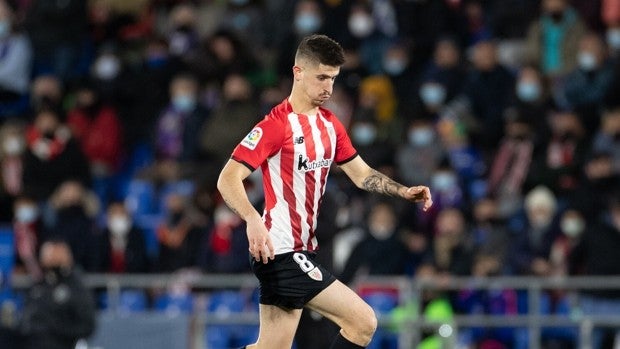 Sancet flees on foot from the police after suffering a traffic accident
Updated:
Keep

Oihan Sancet, Athletic striker, fled from the police after suffering a car accident in Pamplona at dawn on Sunday. According to the agents, the player disobeyed the orders to remain at the scene and ran away while two other occupants of the vehicle remained at the scene.
According
The mail, the player's car suffered an accident on Cuesta de Beloso street in Pamplona around half past one in the morning. The vehicle left the road and hit street furniture. When the Provincial Police arrived, they identified three young people, one of them the Sancet, but realizing that a fourth person was moving away from the scene of the events, they decided to go after her, warning the other three occupants to remain in the place.
It is at that moment when the rojiblanco striker disobeys the instructions of the agents and leaves "running towards the stairs of the Amaya Sports Club without being intercepted by the police."
The Municipal Police has already contacted the player to remove the car from the deposit and give his version of what happened.
Athletic, for the moment, has preferred not to assess the facts and will address the matter internally.
Reference-www.abc.es