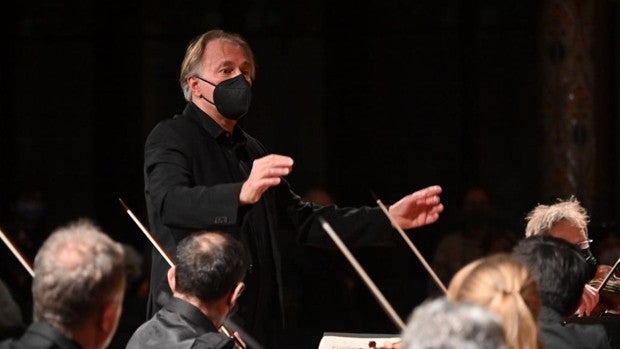 And after this Bach, what?
barcelona
Updated:
Keep

There are concerts that leave a mark not only on the individuals who listen to them, but also on the collective imagination of the music lovers of a place. Hengelbrock and the Balthasar Neumann Chor & Ensemble did it with their version of Bach's Mass in B minor in Barcelona in 2014, and they did it again in 2022. Not that the audience applauded at the end, they applauded; nor that he stood up, that he stood up; is that cheered loudly to each of the musicians every time Hengelbrock made them stand up to receive their well-deserved ovations.
Hengelbrock's version fascinates by the goldsmith work in the details, from the ornamentation to the articulation, but above all for its timbre treatment of the different sound planes.
From the pianissimo from subtle to the most shocking barrage of decibels, he is capable of understanding, assimilating and transmitting every nuance of baroque rhetoric placed at the service of one of Bach's greatest works.
At the Balthasar Neumann, Hengelbrock has voices that he takes advantage of masterfully. In the arias, of course, but also when he chooses to give up the sound of the entire choir to interpret some passages as if they were written for soloists. Especially emotional is thus, for example, the 'Crucifixus', at the beginning of which this word is repeated on numerous occasions. Each of them was sung by a different singer, thus achieving an unusual drama. After the whispers of the part of the Creed in which the burial of Christ is related, the resurrection was a real blow to the eardrums and the spirits. A true demonstration of musical wisdom and the ability to relive all the emotion that Bach poured into this score.
At a level of detail, it was fascinating tuning of the three trumpets Baroque, an instrument in which hitting the perfect note is not easy at all. The string section, with pianissimo that could be cut, was also noteworthy.
But if a proper name conquered the audience, it was the contratenor William Shelton, that in the final part he gave an 'Agnus Dei' that will be impossible to forget. After his intervention, the group drew a crescendo full of emotion until reaching the final chord, followed by an impressive silence in the room. After the applause, Hengelbrock offered Händel's 'Hallellujah' as ​​a tip, in an amusing and surprising contrast. At the exit, a question floated in the atmosphere: What does one do after hearing something like that? How do you return to mundane reality after this Bach? Some of us are still searching, in vain, for the answer.
Music: JS Bach. Performers: Balthasar Neumann Chor & Ensemble. Hengelbrock, director. Date: January 20. Place: Palau de la Música, Barcelona.
5*
Reference-www.abc.es