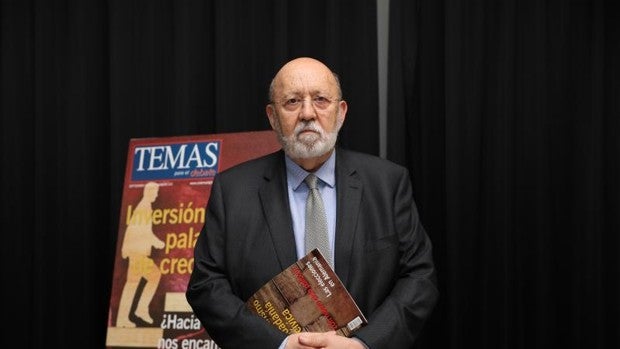 Tezanos denies to ABC that it leaked data to Iglesias del CIS
Madrid
Updated:
Keep

The president of the Center for Sociological Research (CIS), Félix Tezanos, He has denied in conversation with ABC having leaked the data to Pablo Iglesias of the latest poll on the upcoming elections in Castilla y León.
It was Iglesias himself who, in an apparently involuntary gesture, put Tezanos again this week in the eye of the hurricane. In a public account of the Telegram messaging application published the figures given by the CIS in Castilla y León before the results were formally known. He then deleted it and wrote that his intention was not to send it to an open group but to a private conversation.
With the controversy already served by the possible leak of the data to a person who is no longer part of the Government or Podemos, El Confidencial uncovered that they had eaten together 48 hours before.
However, in conversation with this Tezanos newspaper has categorically denied having provided the figures to Iglesias.
Reference-www.abc.es