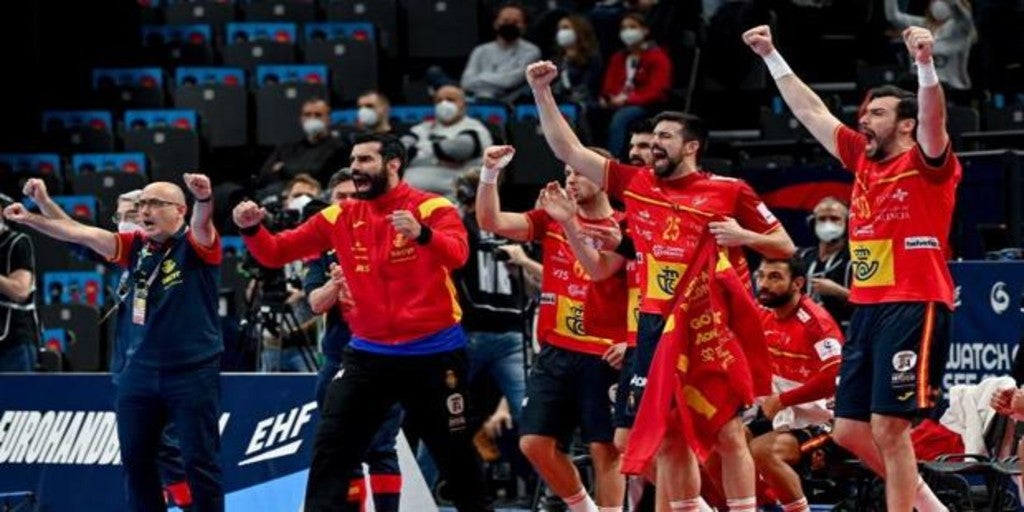 Latest sports news for today Saturday, January 29
Updated:
Keep

The latest news today, in the best headlines of the day that ABC makes available to all users. All the last hours of Saturday, January 29 with a complete summary that you cannot miss:
Spain knocks down the Danish wall to get into another European final
Nadal-Medvedev: schedule and where to watch the Australian Open final on television
Rafa Nadal has a golden opportunity to win his second Australian Open this Sunday, and his Grand Slam number 21, which would make him the greatest tennis player in history, above Federer and Djokovic (twenty). For this he will have to defeat Medvedev, a tough rival who is having a great tournament, as he showed in the semifinals against Tsitsipas.
Yabusele and Poirier rescue Madrid after two extensions
Jaume Campistol, the impassive Spanish referee who already irritated Djokovic and Kyrgios
At one side of the net, elevated on a pedestal, attentive to players, balls, ball boys and fans, the chair umpires have the best seats on the court.
Also the worst. They are the target of the frustrations of tennis players. Yesterday he had to put up with Daniil Medvedev's downpour of anger Jaume Campistol, Spanish chair judge, already hardened in these fights. He tried to calm the Russian. He then admonished the Greek. And he continued his work. Imperturbable. It is their function, they know that these tone outputs are part of the game. Campistol, who has had his ups and downs with Novak Djokovic, who made the sanction ugly for going over time when taking out- "You've made a name for yourself with this!"-, or with Nick Kyrgios, angry for the same reason: "It's as if you did it for fun. You are just an extra, tennis is not you.
Carrasco's stupidity in Porto cost him three games
Grabbing the Portuguese Otavio by the neck in a simple dispute over a throw-in is going to be expensive for Ferreira Carrasco. The Belgian winger, the most unbalancing player in the Atletico Madrid, has been punished by the sanctioning body of the UEFA with three matches due to his expulsion against Porto (1-3) in the last match of the Champions League group stage, played on December 7 at O ​​Dragao.
The future of Madrid and Barça: «Sooner or later we will have to be a public limited company»
The project by Florentino Pérez and Joan Laporta for
open their clubs to private capital up to 49 percent of their property, maintaining control of the members, a system that Bayern applies in Germany, has generated debate between the Madridista and Barça members reading ABC yesterday. Everyone the followers of both clubs consulted by this newspaper have recognized that it is difficult to compete with the great rich Arabs, Asians and Russians who have bought clubs from England and France to turn them into new rich teams over the last fifteen years. They admit that in the long term it will be difficult not to be a public limited company. But most of the fans of the two great Spaniards want to continue as a sports club or, as an empirical necessity, transform into that mixed company, whose example is the Bavarian team, which today has no legal framework in our Sports Law.
Reference-www.abc.es