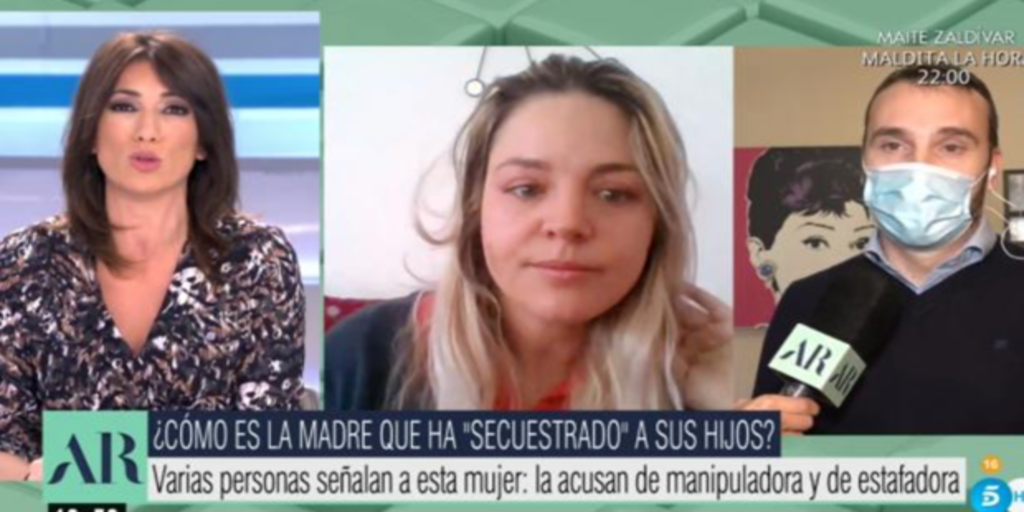 Patricia Pardo's serious warning to a guest: "I'm not going to allow you to lie to the viewers"
Updated:
Keep

If this Thursday 'The Ana Rosa program' reported on the kidnapping of two minors by their mother, this morning the magazine has returned to deal with the issue after yesterday several fronts were open. And it is that in that first installment, the presenter, Patricia PardoHe stated in several speeches that Veronica Saldana, the mother of the minors, was wanted and captured, a situation that Saldaña denied, alluding to the fact that she had not received "no notification" and that she did not intend to "flee from justice."
This Friday 'The Ana Rosa program' has been ratified again in the information it gave on Thursday, according to which Verónica Saldaña "has a procedure for the abduction of minors, a search and arrest warrant and appearance in Pozuelo de Alarcón for this done.
The social services of Pozuelo have declared the abducted minors in a situation of helplessness. This has been made known to the interested party herself, with whom they have contacted once again.
Before going live with the mother of the minors, the magazine reporter, Miriam Gimeno, has clarified that the children have been attending a school in Tarragona for 2 years, but that according to what the father told him, these were only a couple of months and they disappeared. After this exposition of the facts, Gimeno wanted to add that it is difficult to know for sure who is right, since the two parents have presented convincing evidence of the versions they defend, although he has pointed out that Verónica Saldaña has carried out «a great manipulation » in what has led to the Police.
After the intervention of the journalist, Patricia Pardo has contacted by videoconference with Verónica, who has wanted to qualify that her children are going to another school, since the previous one was known by the father. Immediately, the presenter of 'The program of Ana Rosa' has called his attention: «I will not allow you to lie to the viewers. We are referring to official information and it is you who is hindering justice to determine what situation your children are in.
Jose Maria Benito, collaborator of the morning show and police inspector, has made it clear that notifications of search and arrest by the authorities are not given, but that what is issued is an order. Thus, what would have reached Saldaña is a notification from the court and "since she has not appeared and has not been located", that search and arrest warrant has been issued. After this clarification, the collaborator has advised him to go to court as soon as possible to clarify this matter.
Reference-www.abc.es