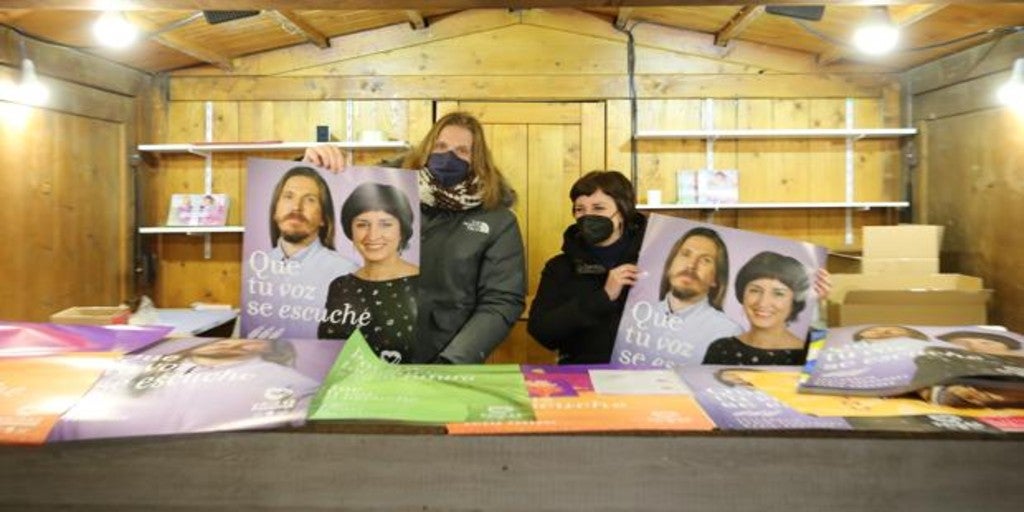 Pablo Fernández: «You can end 35 years of the Popular Party»
VALLADOLID
Updated:
Keep

The Secretary of Organization of Podemos, Lilith Vestrynge, has endorsed the United We Can candidate for the Presidency of the Junta de Castilla y León, Pablo Fernández, at the opening ceremony of the campaign, in which he has stated that it is possible to "end 35 years of the Popular Party" in the Community and has assured that "Mañueco's irresponsibility" with the advancement of the elections is "an opportunity" to have a progressive government.
Both politicians participated in a posting of posters in the Plaza de Fuente Dorada in Valladolid, where the surveys give them between one and two attorneys.
"If possible; it is possible to put an end to 35 years of the Popular Party and stop the extreme right", has sentenced Pablo Fernández, who has advocated for a fair and dignified Castilla y León in which people come first.
With "the maximum illusion" faces this electoral campaign United We Can, which for the first time is presented in coalition in Castilla y León, as also stated by the number two of the candidacy, María Sánchez. "You can change the course," he asserted, to remember how in 2015 it was believed that "it was impossible" to enter the Valladolid City Council and PSOE and Take the Word did.
Reference-www.abc.es