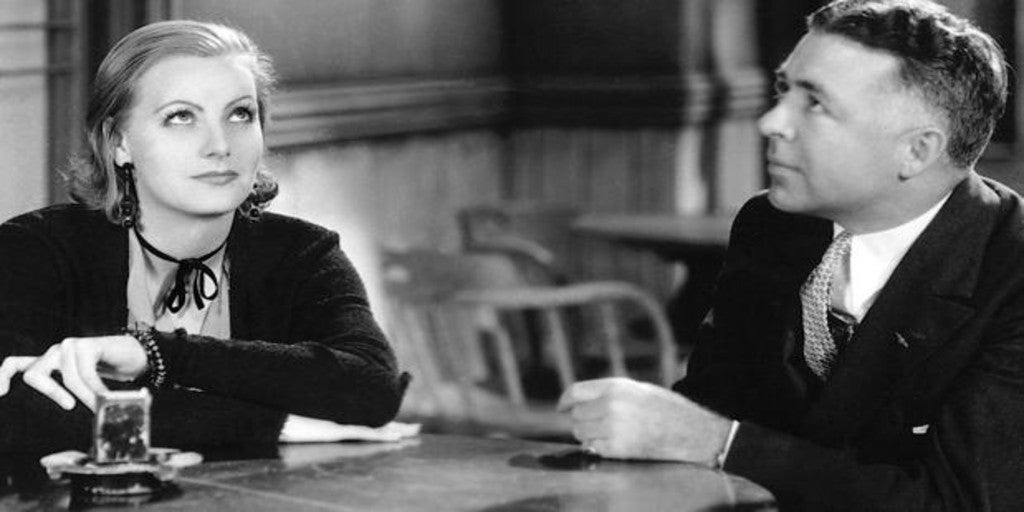 Give me a whiskey and don't be stingy
Updated:
Keep

Greta Garbo's first words on her sound film debut in 1930 were: "Give me a whiskey, ginger ale on the side, and don't be stingy." At that time, the Swedish actress had gone to live in the house of John Gilbert, with whom she had a passionate idyll that she broke up shortly before the wedding. When Louis B. Mayer found Gilbert crying, he blurted out, "Why do you want to marry Greta if you can sleep with her?" He responded to the producer with a slap.
Greta Garbo was always a lonely woman. He ran away from any company, had no friends and did not go to any social event. David Niven recounts in his memoirs the moment in which
he saw her for the first time. He was working as an extra at Metro and was resting in the shade of a set. The Nordic star was running around, as usual at that time. A young guy came after her to ask for an autograph and she sped up to get rid of his presence.
Niven relates that Greta meticulously controlled access to the studios. If there was a stranger, he took refuge in his dressing room until the intruder was expelled. He says that he jumped the fence of a neighbor's house to bathe naked in his pool, as he witnessed on one occasion.
Garbo became friends with Niven because he was married to a Swedish woman. On one occasion, they went sailing for a few days off the California coast and got lost. She behaved admirably, did not complain about anything and helped clean the boat and prepare the meals.
The British actor narrates that, some time later, they were eating in the garden of his house and it started to rain. She refused to leave the place and they both remained soaking wet at the table in a rare moment of intimacy. Niven dared to ask why he had given up film at the age of 36. This was the answer: "I have already made too many faces."
I suppose that Greta was a person dominated by shyness, with an exacerbated sensitivity, who feared being hurt in her romantic relationships. Behind the enigma, a woman full of fears was hiding.
I met a girl in Burgos when I was 17 who reminded me of her. She was reserved, silent, always distant and never spoke about her feelings. Since she was so pretty, many of my friends dreamed of getting her attention. But she was inaccessible, also with me when I accompanied her to her house, since we were neighbors. Arriving at the portal, he quickly inserted the key and ran up the stairs.
Three years ago, I found it by chance. Four decades had passed since he had last seen her. She was old, her hair was white, and thick wrinkles lined her face. We talked for three or four minutes, and he turned around and I watched him lose his way around a street.
Reference-www.abc.es