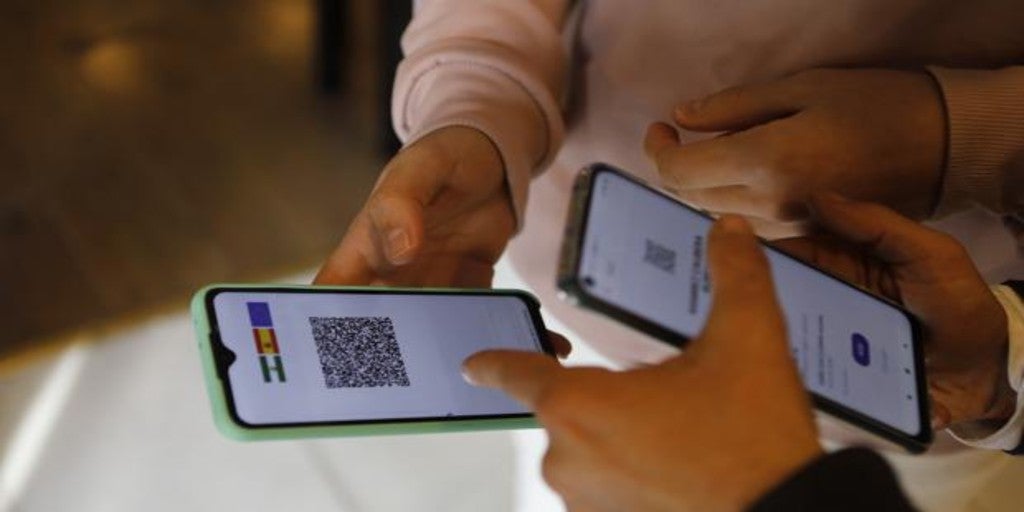 Covid passport for children in the Valencian Community: how to download the vaccination certificate
VALENCIA
Updated:
Keep

The Generalitat has once again requested the endorsement of the Superior Court of Justice to extend the mandatory covid passport to access certain establishments and events in the Valencian Community until next February 28th. A decision, based on the advancement of the omicron variant in this sixth wave of the coronavirus, which comes accompanied by the extension of other protection measures such as the mandatory use of the mask, the limit of people per table in hotels and restaurants and certain restrictions. of capacity in cinemas, theaters, stadiums and pavilions.
[Pasos a seguir para actualizar el pasaporte covid tras la tercera dosis contra el coronavirus en Valencia]
"The pandemic is well present and infections have increased," said the president of the Valencian Executive, Ximo Puig, after the celebration of the Interdepartmental Table for Prevention and Action before the Covid-19, which agreed to request the TSJCV the extension of the vaccination certificate during the next month of February.
An "effective" instrument, according to Puig, "but which is not in itself a definitive solution." "Currently there is no recipe book or the possibility of having a set of measures that give us absolute security against the pandemic," he added.
While waiting to know the decision of the Superior Court of Justice of the Valencian Community, the Generalitat has enabled the possibility that those under twelve who have received the first dose of the coronavirus vaccine can obtain their covid certificate.
With this, children with the first prick of Pfizer they can have their vaccination information and carry the children's covid passport, although at the moment it is not mandatory that they present it to travel or when entering certain closed spaces such as bars, restaurants, cinemas or party venues.
How to download the covid passport for children
The process to obtain the vaccination certificate for minors is the same as the one that those over twelve years of age had to carry out. To do this, the applicant must enter
the website of the Ministry of Health and enter the health data, such as the SIP card and the date of birth, to access the download area where you can download the document in digital version.
Likewise, parents and guardians of a minor can also accredit their representation to obtain the certificate by presenting the Family Book, the supporting document of the guardianship-sentence. Except in the above assumption, a photocopy of the representative's DNI and power of attorney or reference to the electronic registration of power of attorney can also be shown.
What information does the certificate show?
The covid passport of those vaccinated against the coronavirus under the age of twelve shows that they only have the first dose from Pfizer. The name of the holder, the dates of birth and issuance, as well as a unique identifier also appear. As in the case of adults, the document can be carried in digital format or printed on paper.
Reference-www.abc.es