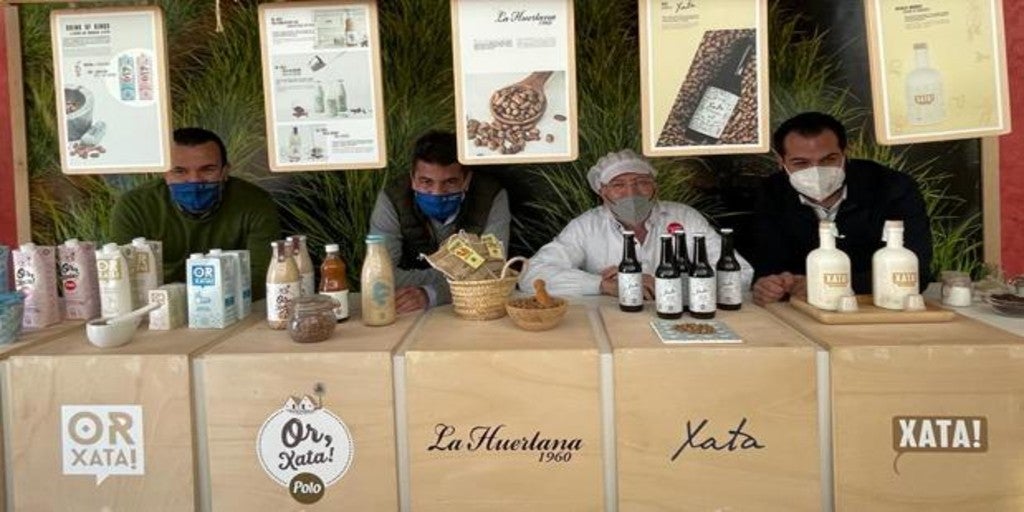 Carlos Mazón boasts "of the unique products of the Valencian Community" during his visit to Fartons Polo
Alicante
Updated:
Keep

The president of the PPCV, Carlos Mazon, has reaffirmed its support for the products of the Valencian Community during its visit to the company Fartons Polo, located in Alboraia. The popular leader has encouraged the consumption of products "as recognized and as ours as the fartons and horchata, which demonstrate year after year the quality of the Community's agri-food industry. That is why I encourage you to take advantage of and enjoy unique products."
Along with Mazón, the president of the PP of the province of Valencia has visited the company, Vicente Mompó, as well as the local president, Modesto Martínez and the spokesperson for the PP in the Alboraia City Council, Virginia Garrigues.
After visiting the company, they toured the municipality and analyzed some of the requests from the residents of Alboraia.
"The complaints of the neighbors about the increase in the citizen insecurity, and it is something that we are going to be very aware of, as well as the request that the municipality have more police officers ».
Reference-www.abc.es