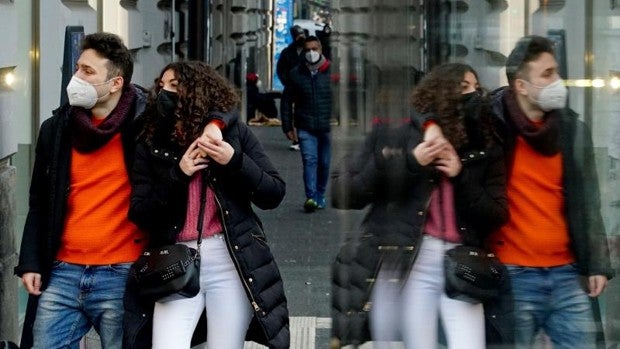 The ECDC warns that Ómicron multiplies infection rates by three
Updated:
Keep

The Omicron variant of the coronavirus is currently spreading with unprecedented speed and intensity in the countries of the European continent, with overall infection rates three times higher than the highest peak during the pandemic so far. The high number of infected people is causing significant pressure on many hospitals in Europe, due to infections and staff shortages due to illness. Thus, from the European Center for Disease Prevention and Control (ECDC) they call for continued efforts to increase the acceptance of the vaccine among the unvaccinated, in addition to offering a booster vaccine after three months to all eligible adults, have published this Thursday in a new Rapid Risk Assessment published this Thursday.
Booster shots could reduce future hospitalizations in Europe by at least half a million, the European Union's public health agency said Thursday, even as Omicron spreads at an unprecedented rate.
"The current acceptance of a booster dose achieved in early January may reduce future hospital admissions for Omicron by between 500,000 and 800,000" in Europe, the European Center for Disease Prevention and Control (ECDC) said. The figures cover the 27 EU nations plus Norway, Iceland and Liechtenstein.
Currently, around 70% of the EU population – around 450 million people – have been fully vaccinated and half of them have received a booster. "Extending the booster program to all previously vaccinated people could reduce hospitalizations by between 300,000 and 500,000," the ECDC said.
Reference-www.abc.es