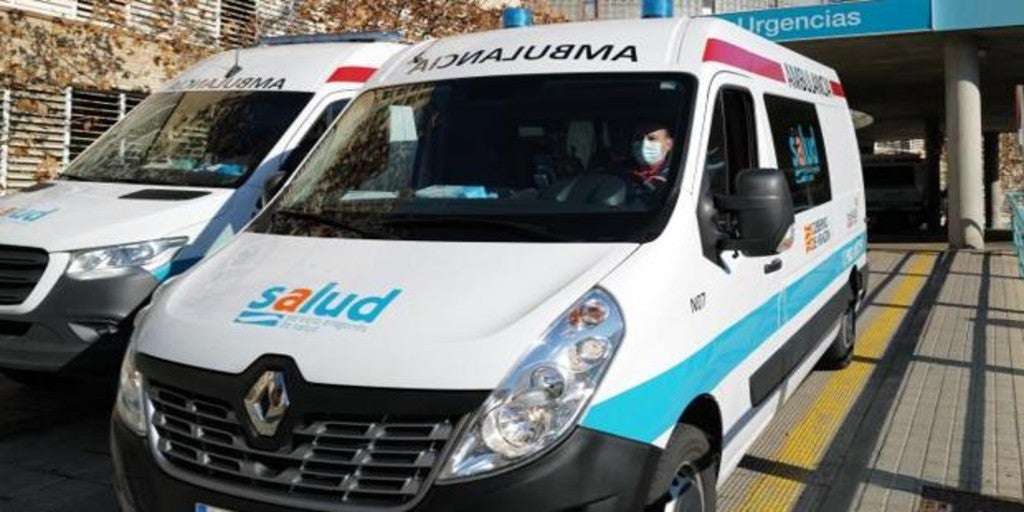 The Aragonese Government snips at Rural Health: it wants to cut the ambulance fleet
Zaragoza
Updated:
Keep

The Aragonese President Javier Lambán (PSOE) has spent years bragging about the fight against depopulation and supporting the rural environment, but the words run into the reality of a demographic decline that does not stop in small towns and that is now compromised by Cuts in sight in Health, an essential public service. The unions have sounded the alarm: the Lambán Social Communist Executive finalizes the tender for a new ambulance contract that includes a snip to the fleet of medical transport vehicles that provide service: 15 less.
The unions warn that this cut, if consummated, will fully affect the rural environment. The inhabitants of the towns will be the ones who suffer the most from this snip, and this has also been denounced by the PP, which has demanded the Lambán quadripartite (PSOE, Podemos, Chunta and PAR) to rectify and, instead of cutting the ambulance fleet, expand it.
They insist that the rural environment, especially vulnerable to the limitations of public services, what you need is to see reinforced attention, not suffer cuts. And even less so in one matter, that of Health, which is especially critical in towns with mostly aged censuses.
"What the Aragonese Government intends to do directly affects the rural environment, which is the one that is going to see the disappearance of the ambulances that provide their services in different municipalities of our Community and whose inhabitants are going to feel like second-class citizens," denounces the spokeswoman of Health of the PP in the Cortes of Aragon, Ana Marín.
This deputy stresses that having an efficient fleet of ambulances is essential not only to guarantee adequate emergency assistance, but also to avoid aggravating the gap between rural and urban areas in access to essential public services.
The PP Health spokesperson in the regional courts has highlighted that eliminating 15 ambulances, as foreseen by the Government of Lambán, will leave "many residents of Aragon without proper health care who, in an urgent situation, may be unassisted."
Reference-www.abc.es