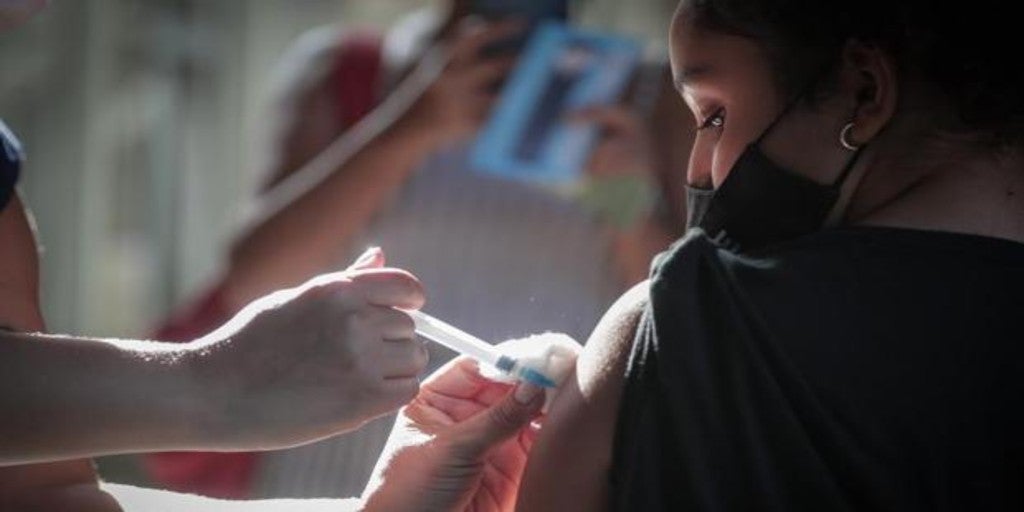 Some parents take the decision to vaccinate their daughter to justice: the mother wins and the girl is immunized
SANTIAGO
Updated:
Keep

Justice has agreed and authorized a mother to vaccinate her daughter against Covid, when the father was opposed to immunization to the girl. It has been the Court of First Instance number 6 of Santiago specialized in Family that has granted women the exclusive power to decide on the vaccination of the minor.
With everything, regarding his brother, four years old, the judge has decided not to attribute, for the moment, to either of the two parents the decision on his vaccination, since for the moment medicine is not authorized for this group and, therefore, the decision must take when he turns five, collects Ep.
The magistrate assures in the resolution that the "only perspective to weigh" in this case is the individual one of the minor, that is, "the identification of the greatest protection and the best benefit for her health", while warning that they must leave other public health considerations "in the background", "given the voluntary nature of the vaccine».
Thus, the judge highlights that, at the present time, it is "the only efficient alternative against the real risk of developing the disease" and, in addition, stresses that the possible risk to the health of the minor derived from her inoculation is "much lower than the certain risk of contracting the disease in the event of non-vaccination, no matter how mild most of the cases diagnosed to date are in that age group ».
In the resolution, it states that "aspects such as the possibility of upcoming restrictions for the unvaccinated that may affect future extracurricular activities and even attendance at summer camps, travel abroad", among others.
In the order, the judge also emphasizes that the different European authorities and, in particular, the Spanish ones have Vaccination recommended for children over five years of age after weighing the alleged risks to which the girl's father alludes, among them "the absence of the requirement of prior individualized medical prescription and the risk of myocarditis or other side effects."
In the resolution, it recalls that the vaccine has been approved by the European Medicines Agency and by the Spanish Agency for Medicines and Health Products, which allows, according to the judge, "to presume its preparation with the maximum guarantees of quality, efficacy and safety" . The magistrate also indicates that there is no evidence that the administration of the vaccine supposes «an attack on the integrity of the minor due to previous pathologies, illnesses, prescribed medication" and others.
Reference-www.abc.es