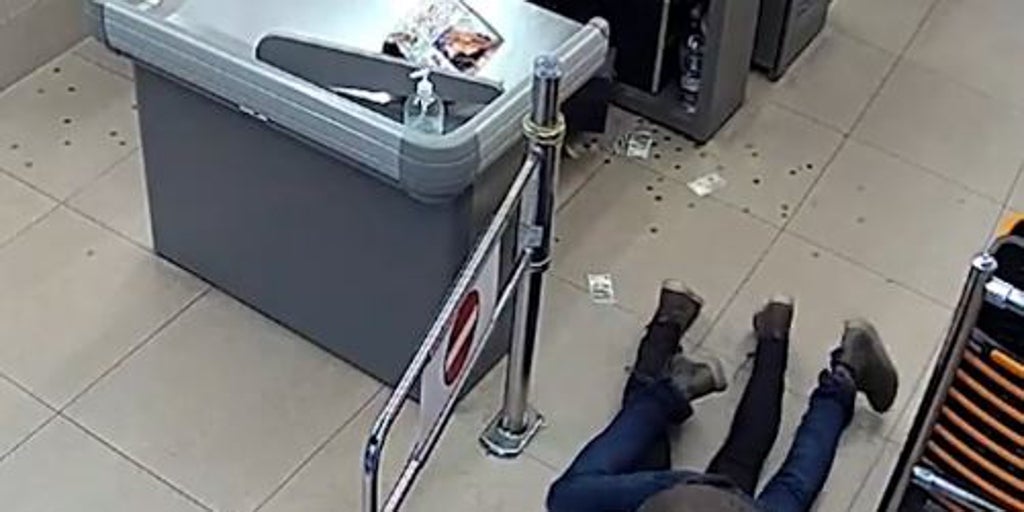 An off-duty constable disarms and arrests a thief when he was stealing a supermarket checkout
Barcelona
Updated:
Keep

An off-duty Mossos d'Esquadra agent recently managed to prevent a violent robbery at a supermarket in Mataró (Barcelona). The events, which have now become known after a video of what happened was made public, occurred a few days ago and for this reason the thief has ended up in prison.
Upon entering the supermarket and sensing that something was happening, the agent ended up seeing the thief threatening a worker with a knife to get the money from the box. At that very moment, he decided to intercede and with a quick maneuver managed to immobilize the offender, which ended up reduced to the ground.
An off-duty agent enters a supermarket and sees a thief threatening the worker with a knife. The young man arrests the perpetrator and manages to prevent the theft. The detainee has been sent to prison
📹👇👇 pic.twitter.com/xeOdvthGg5

– Mossos (@mossos) January 27, 2022
There, as can be seen in a video released by the Catalan police, the agent managed drop a wad of bills and also coins that the thief had pocketed during his robbery.
At the same time, he was able to remove the large knife with which he had interceded in the premises.
After verifying that there was no one injured by the attempted robbery with violence, the Mosso asked a client to call the police station so that they could come to the supermarket. The thief, who had a record, ended up arrested and imprisoned.


Reference-www.abc.es