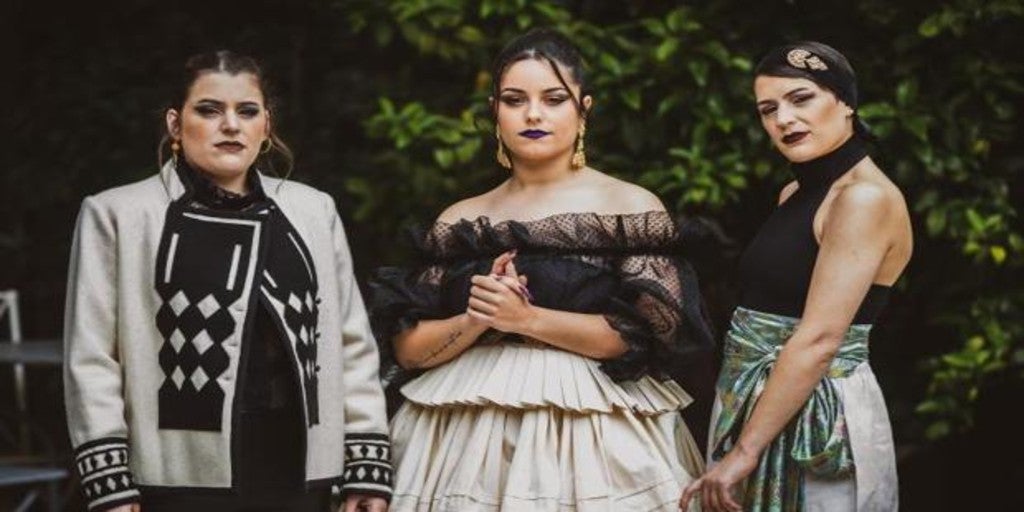 What is "Terra" about, the song in Galician by Tanxugueiras for Eurovision
Updated:
Keep

"There they come, there they come / they come to stay / those brave throats."
Is it possible to mix the urban, the electronic and the Galician folklore? It seems so, and according to the bookmakers it works very well. These ensure that Tanxugueiras are the (second) favorites to represent Spain in the Eurovision Song Contest next May in Turin, only behind the indie icon Rigoberta Bandini.
Accumulate more than two and a half million listeners on YouTube -more than any other candidate- and they have caught the attention of a large part of the public for their captivating personality and, of course, for singing in Galician; It would be, in fact, the first song in this language to compete in Eurovision. But first they have to be chosen at the Benidorm Fest.
According to the three members of the group -Aida, Olaia and Sabela-, they are, tambourine in hand, the "singers" of this century. They seek to vindicate Galician folk music, as well as the elements that define this region.
What does "Terra" talk about, the song by Tanxungueiras?
"There are no borders", Tanxugueiras sing between the verses of the song. Above all, it is a hymn that seeks to extol the Galician language and culture. A proposal that wants to not only represent Galicia, but all of Spain, with one of the many co-official languages ​​of the country.
The title itself, "Terra" ("earth" in Spanish), makes clear the message of this group whose name, "Tanxugueiras", translates as "ears", and has been chosen word of the year by the Royal Galician Academy.
«Terra» manages to place in the center of music 'mainstream' that which could not be further from the commercial, such as folklore and the traditional.
Sabela, one of the three members, told ABC that they belong to the folklore side whose objective is "expand our music to the world". Because "Terra" deals with that: the regional -the own, the small, the cultural- as an export to the rest of the planet. The Galician as a representation of the Spanish.
Reference-www.abc.es