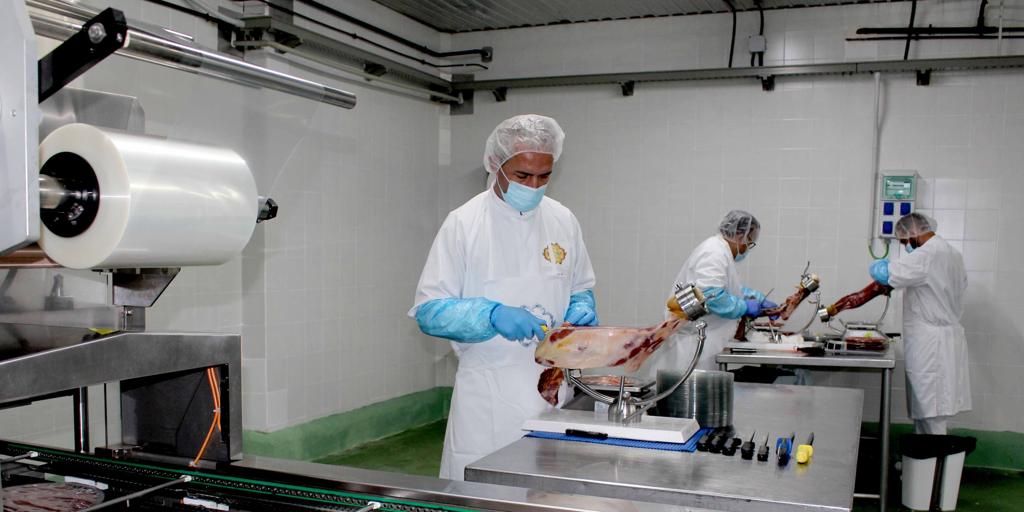 Sausages Spain exceeds 45 million euros in turnover in 2021
Toledo
Updated:
Keep

Although 2021 has once again been a complex year marked by the ongoing health crisis, Embutidos y Jamones España e Hijos, SA has been able to adapt to market trends and changing consumer habits, which has allowed it to close this year with 45 million euros in turnover, 10% more than in 2020.
For Miguel Ángel España, manager of Embutidos España, «2021 has been a year of hope in which the Spaniards have regained hope, they have struggled to get out of the apathetic moment in which we live and that shows in consumption. In this sense, despite experiencing moments of uncertainty, we have set ourselves the goal of maintaining our quality and production standards, always on permanent alert to possible economic and social changes that may lead to new consumer demands, and this allows us to respond to them quickly."
Exports, queen of the company
Continuing with the upward trend, Sausages Spain has increased its exports compared to 2020, 20%, reaching 15.5 million euros. This amount already represents 35% of the total global turnover of the company.
By category, of the 1,600 tons of product that Embutidos y Jamones España sells outside of Spain, 1,000 correspond to its flagship product, ham, dominating sales ahead of sausages such as chorizo, salchichón or loin.
The company began exporting its products to four countries 17 years ago and currently does so in 75. Thanks to these figures, the Spanish Chamber of Commerce recognized the company in 2020 as Toledo 2020 SME of the Year for its internationalization project.
In addition, after two years without being able to attend any fair due to the health situation experienced throughout the world, Sausages Spain has once again participated in Anuga 2021, the largest food and beverage fair in the world, which was held last year in the German city of Cologne and also the company from Toledo has participated in the trade fair for the food and beverage industry Expo Antad & Alimentaria México, in the city of Guadalajara.
Both meetings have served the company from Toledo as a point of reunion with its international clients, after all the months that we have lived without fairs, and in them Sausages Spain has managed to close agreements and projects of great interest for the present and especially for the future. future.
"That more than 35% of our turnover comes from international operations is a clear sign that we must continue betting on this aspect, which is increasing. And it is increasing because we are producing a high-quality product and consumers outside our borders are looking for this type of product. Our goal is to achieve in the medium term that 50% of our turnover comes from this source", explains Miguel Ángel España.
Committed to employment
Embutidos y Jamones España e Hijos, SA, is committed to generating quality employment in rural areas and proof of its commitment is the increase in its workforce by 14% in 2021, including 10 ham cutters, to enhance the line of hand-cut ham, which is in great demand, especially in international markets.
Sausages Spain continues to contribute to generating wealth in the area where it is located, thus avoiding depopulation and helping to establish population, offering quality jobs in the municipalities of Toledo. Today, the company employs more than 150 workers, but it is developing new facilities that will significantly increase the brand's production capacity and will generate new jobs from 2023.
Sausages Spain will try to consolidate the projects it has underway in 2022 and seek new markets, both inside and outside our borders, in addition to being attentive to new consumer demands.
Reference-www.abc.es