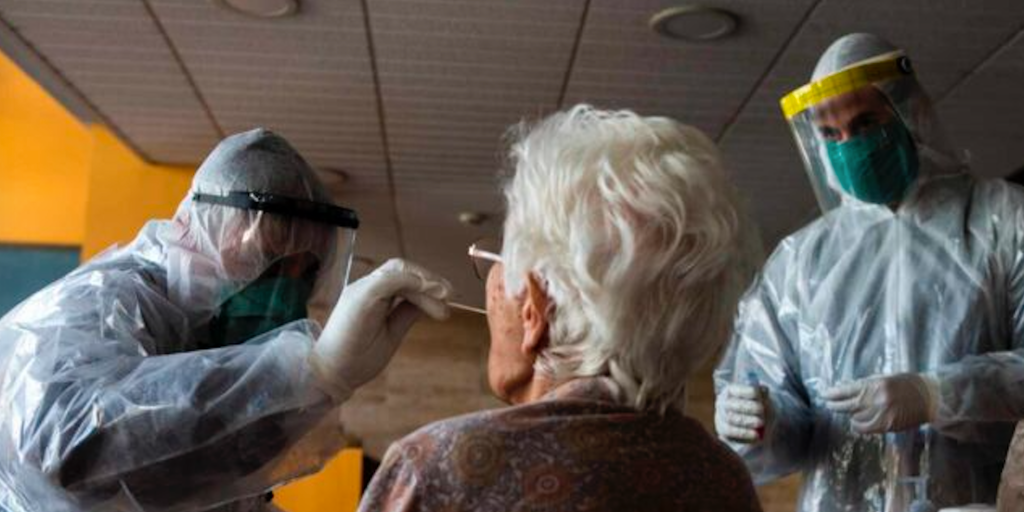 January is already the deadliest month of the pandemic in the Canary Islands, with twice as many deaths as in 2020
The Gran Canarian palms
Updated:
Keep

The sixth wave of Covid-19 It has swept the Canary Islands, surpassing all records. After beating never seen figures of daily positives, the year 2022 has arrived with data that continue to worry the health authorities since while the incidence tends to stabilize the number of deceased keep shooting.
In January, a total of 216 people, more than double the same month last year, where a total of 97 people lost their lives to the virus. The peak number of deaths was reported last January 15 with 15 deaths, although the number has been hovering around a similar figure all month, with 14 deaths in the last 24 hours.
In the last few hours, it has been reported death of 14 people in the Canary Islands, nine men and four women, aged between 77 and 98 years, except for one who was 44 years old. Of the total number of deceased, six were recorded in Tenerife, five in Gran Canaria, two in La Palma and one in Fuerteventura, all of whom had previous pathologies.
Since the first case of Covid-19 in Spain, reported on the island of La Gomera in January 2020, they have been reported in one year 430 deaths due to Covid-19, a number that has skyrocketed from January 2021 to January 2022 in which the figure already reaches 1,354 deceased.
According to the latest data from the Ministry of Health of the Government of the Canary Islands, in the last 24 hours, 2,495 new cases of Covid-19, with a cumulative total of 247,625 with 98,235 active, of which 87 are admitted to the ICU and 622 remain hospitalized.
The impact on those over 80
Of the total number of deaths due to Covid-19, the highest incidence is recorded in older than 80 years, with 332 deaths in women of that age range and 306 men. Also significant is the incidence in men between 70 and 79 years, with a total of 231 deaths and well above women in that age group, who have registered 114 deaths.
Between the ages of 60 and 69, Covid-19 has also had a significant impact, with 147 men and 63 women dying from the virus.
Reference-www.abc.es