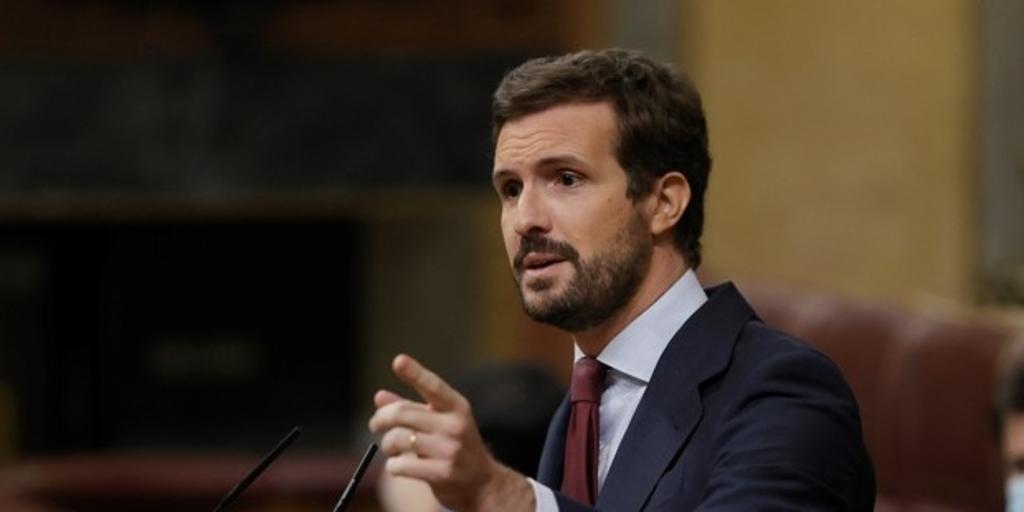 Casado calls Sánchez about the Ukraine crisis to convey his support and asks him to appear in Congress
Updated:
Keep

The president of the PP, Paul Married, has called the President of the Government, Pedro Sanchez, to address the Ukrainian crisis. The leader of the popular has reiterated the full support of his party to exercise its obligations within the framework of NATO. The last time the two spoke was in May of last year. On that occasion, it was also Casado who called Sánchez about the Ceuta crisis, and the Prime Minister promised to keep him promptly informed, but never contacted him again. As ABC reported last week, the two had not spoken for eight months and had not met for a year and a half.
In today's conversation, which has lasted about 20 minutes and it has passed in a correct tone, according to popular sources, Casado has asked him to appear in the Congress of Deputies to explain the decisions taken in relation to this crisis, a request that the Popular Parliamentary Group will formalize in the next few hours.
Likewise, the leader of the opposition has conveyed to him the importance of unity of action within the government, as is happening in the rest of the European countries. In this regard, it has also offered the support and experience of the Popular Party at the international level.
In the telephone conversation, the president of the PP has put two other issues on the table: labor reform and the management of european funds. On this last issue, he has again reached out to approve an independent agency to control this management. And regarding the labor reform, he has explained the alternative of the PP, based on 'the Austrian backpack', as defended by the Bank of Spain, as underlined, and defended by the vice president Nadia Calviño.
Reference-www.abc.es