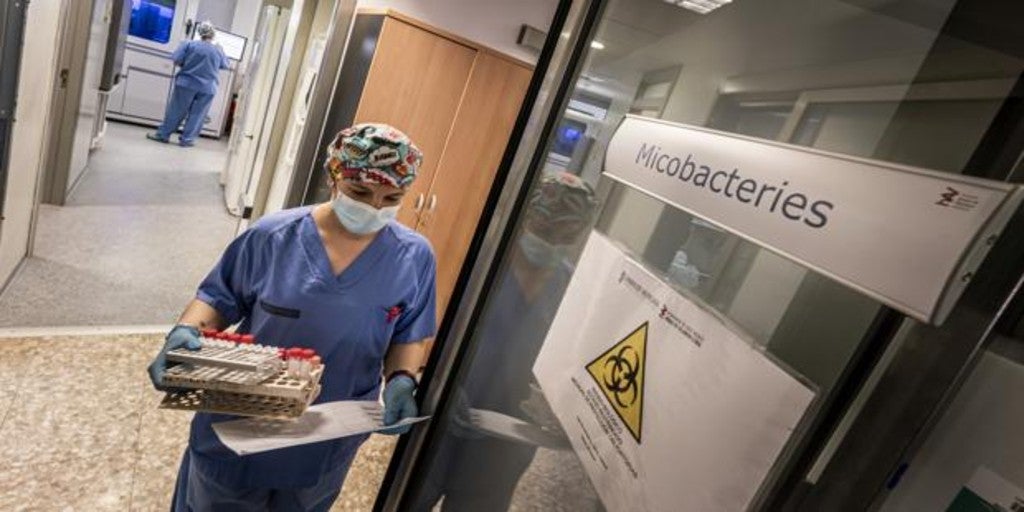 The Valencian Community exceeds one million coronavirus infections and adds another 42 deaths
VALENCIA
Updated:
Keep

The coronavirus continues to kill in the Valencian Community. The Ministry of Health has notified a total of 42 deaths due to Covid-19 since the last update. The deaths correspond to the previous week, of which twelve are women between 66 and 94 years old, and thirty men between 55 and 94 years old.
[Lista de todos los municipios de la Comunidad Valenciana en riesgo extremo por el coronavirus]
According to the balance published by the Generalitat, this Tuesday there have been 30,585 new coronavirus infections and 22,045 patient discharges, while unresolved positives amounted to 213,332 (20.42% of all cases).
As for the situation in which the hospitals Valencians, currently 1,861 people remain admitted, 51 less than twenty-four hours ago.
In the ICU, 199 patients are hospitalized, one more than last Monday.
Regarding the new cases registered by PCR test or antigen test, the Valencian CommunityOfficially exceeds one million Covid-19 infections since the pandemic began in March 2020. The new positives are distributed as follows by province: 5,016 in Castellón, 8,990 in Alicante and 16,579 in Valencia.
Faced with this situation, the president of the Generalitat, Ximo Puig, has announced that the Autonomous Executive will request the Superior Court of Justice to extend the validity of the covid passport to access certain establishments, such as those that are part of the restaurant, hotel and nightlife sectors.
Reference-www.abc.es