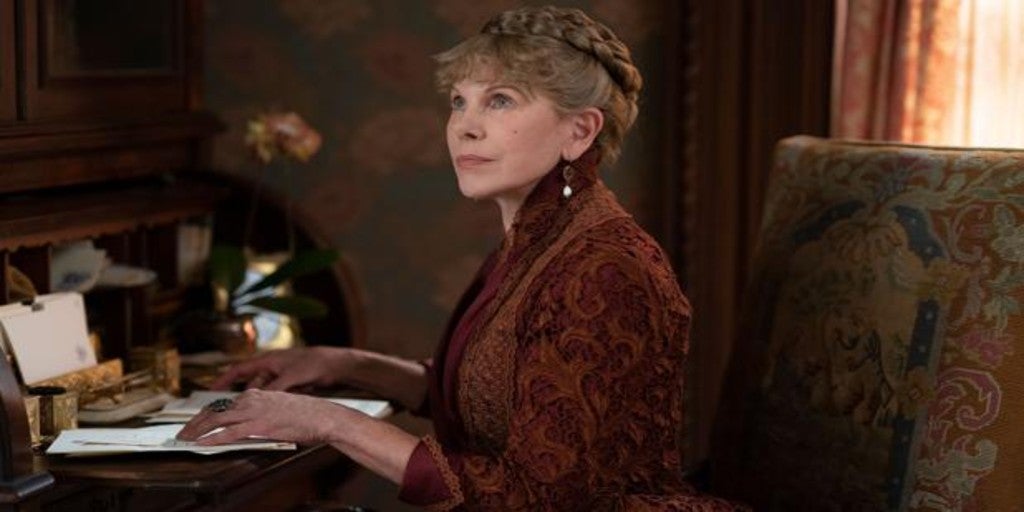 'The Golden Age', the new period drama from the creator of 'Downtown Abbey'
The Angels
Updated:
Keep

The creator of the successful 'Downton Abbey' cross the pond Julian Fellowes ('Belgravia') floods New York with money and luxury in 'The Golden Age', the new period series that HBO Max premieres today. Obsessed with upper-class etiquette and conventions, Fellowes builds characters from the ground up of style, caring for all those who, looking over their shoulders, show us the meaning of social power.
But where 'Downton Abbey' focused on the dynamic between the wealthy Crawley and his staff, 'The Gilded Age' is about the dynamic between old and new money. They star in fiction Christine Baranski Y Cynthia Nixon, who play the sisters Agnes van Rhijn and Ada Brook, two "neighbors from the street, imported from many women of the time", according to the interpreters.
Both meet again after having worked in the past. "Cynthia played my daughter and now she's my sister. Time caught up with us," says Baranski, for whom 'The Golden Age' is "a portrait of capitalism on steroids." The protagonist of 'The Good Fight' is a needle in a haystack in a series in which everything revolves around wealth. «My character is not defined by money, it scares him. He is able to predict the future. Now rampant capitalism is destroying our world and our culture. A world defined by money is very precarious," he says.
Nixon agrees with the parallels with today. «Women tried to fight for civil rights, they did not have the right to vote, although some accumulated power within society. The enormous economic disparity maintained a class war and, in the same way that the characters in our series show their money due to the rise of the industrial revolution, we now live in a technological 'boom' where a group can build power with their money, " says the actress.
Reference-www.abc.es