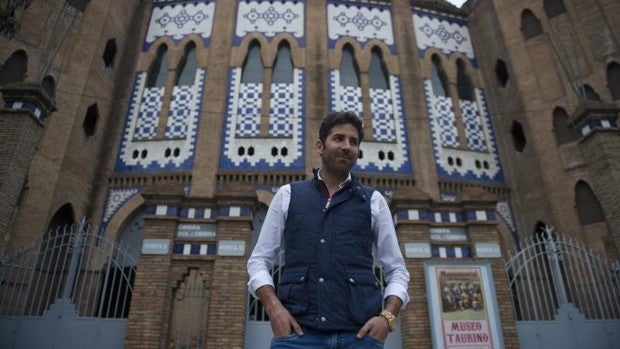 Serafín Marín and the political price of bullfighting
Barcelona
Updated:
Keep

The Federation of Bullfighting Entities of Catalonia has organized the first meeting of supporters clubs, which will be held in a small square in the Castellón lands of Alcalá de Xivert, more than two hundred kilometers from Barcelona. Again exile for those who defend and want to celebrate their passion. They want to pay that day, next March 6, a tribute to a Catalan bullfighter who has given everything in the fight for the Festival; because Serafín Marín, Montcada's right-hander, has been, without a doubt, the one who has played the most as a battering ram in this process that continues in search of severed freedom.
This year marks twenty years of his alternative in the Monumental de la Ciudad Condal, two decades of his first great triumph in the square of his dreams.
His career was consolidated, good afternoons arrived at Las Ventas, contracts were not scarce and, without hesitation, he opted for bullfighting and was the loudspeaker for thousands of Catalan fans, who now want to thank him on a day in which he will share poster with three students from the Bullfighting School of Catalonia, where he also took his first steps between capes and crutches.
Four steers from Buenaventura are announced for Serafín Marín, Mario Vilau, Hugo Casado and Alba Caro. It will be a day of emotions, of memories. In the longing without surrender of so many walks with a barretina and wrapped in the senyera, in the memory of his bitter tears in the Parliament, in the vivid image of the last exit through the front door that September 25, 2011, with the view set to dress again in lights in its Monumental…
The one from Montcada has given much more to bullfighting than he has received, and the Bullfighting Federation wants to begin to recognize him with this first tribute in which he will have the warmth and support of all those who have enjoyed his triumphant afternoons. And all more than two hundred kilometers from his home, which is the political price imposed on bullfighting in Catalonia
Reference-www.abc.es