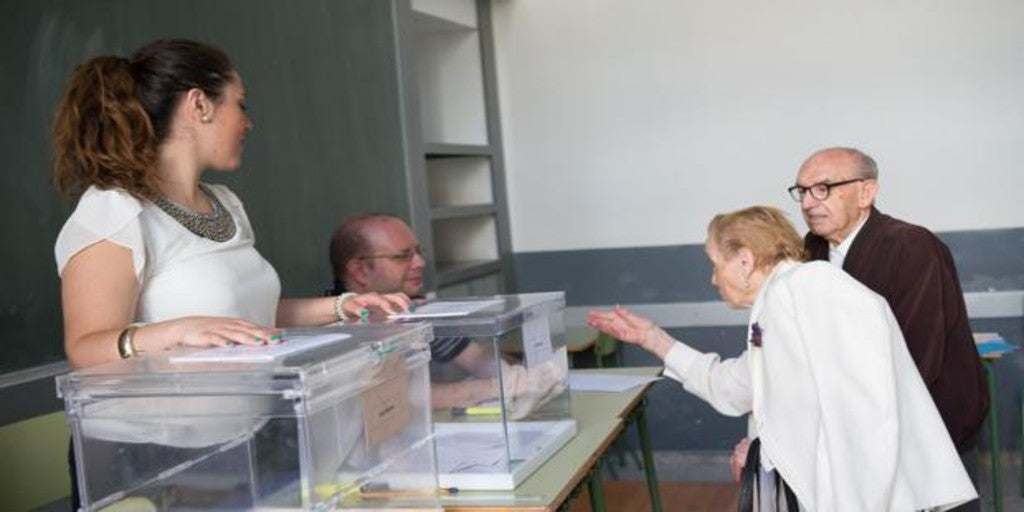 Democracy to me
Updated:
Keep

I have come to the conclusion that my family supports democracy in my city. Well, or at least in my neighborhood, or at least in my polling station. It is not my intention to brag, because I am not even convinced that it is a reason for vainglory. But every time elections are called, it doesn't matter if they are municipal, regional or general, appointments of polling station positions rain down on us. And the European ones?, what would Alsina say, well, of course, in those too. In my family, and there are four of us, we have more electoral experience than positions that Mañueco has held. Anyone would say that we rigged the draws for the desire to once again underline names in the census with that
pen that makes an addictive white noise like the ones in the 'asmr sounds' videos now so fashionable. They have to try it. I do not rule out that on February 13, which has come to my table for the third time in the last four electoral calls, the inspectors and even the National Police will come to greet me when they recognize in the minutes my prestigious surnames in our world of ballots and booths with dressing room curtain and anonymity.
My parents always instilled in us the importance of voting as a democratic duty. We must participate to nurture and protect the precious system of freedoms that we did not always have. That may be why, though I don't think they know. It is also true that we are all still registered in a block that, despite being in one of the most populous neighborhoods of Valladolid, has been aging and depopulating over the decades. Yes, there is also depopulation in the neighborhoods themselves, from the center to the outskirts. The exodus is not only rural but in layers of onions.
We all have the right to vote but, at least in my street, it seems that not everyone has the same numbers in the polling station lottery. Either that, or we should be hell-bent on racking up EuroMillions tickets. Although my father already does it and has not yet managed to burn bills in the fireplace. Theodore Parker said that "all the ills of democracy are cured by more democracy." I read this quote at home and a chill went through us.
Reference-www.abc.es