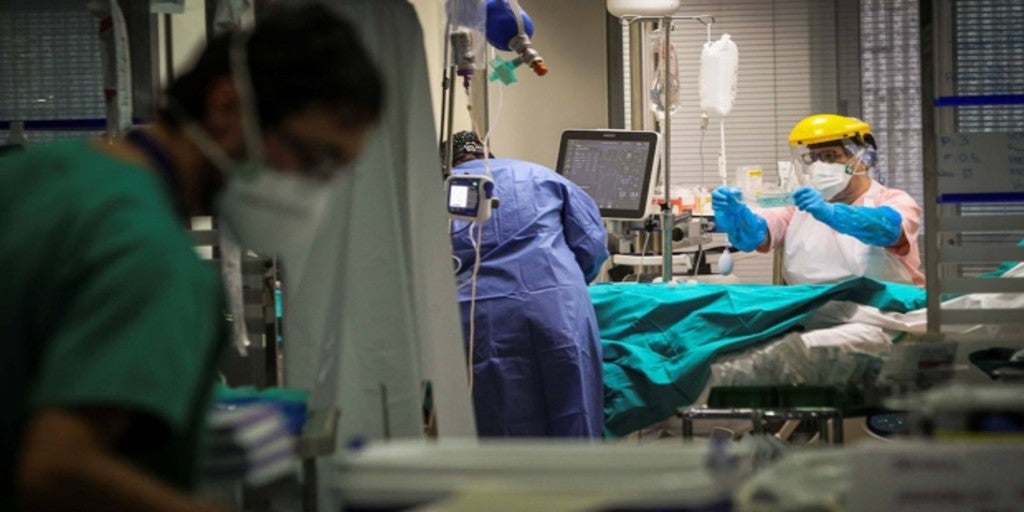 The accumulated incidence in the Basque Country falls a thousand points since Friday
Bilbao
Updated:
Keep

The sixth wave begins to subside in the Basque Country. According to the latest data, updated this Monday, the incidence at 14 days stands at 4,289 cases per 100,000 inhabitants. They are practically a thousand points less than those registered last Thursday.
During her appearance in the Basque Parliament, the Minister of Health recognized the "Change of trend", although he has insisted on sending a message of caution. And it is that the level of virus transmission remains high in the Basque Country.
In the last day, 3,223 new positives have been detected, a figure significantly lower than those registered daily a week ago. However, the drop in infections is due, to a large extent, to the reduction in the number of tests carried out after the last change in protocol.
In fact, more than 40% of the tests carried out give a positive result. These are the highest positivity values ​​of the entire wave and are still far from the 5% threshold recommended by the WHO to consider the wave controlled.
hospital pressure down
With the reduction in the number of tests carried out, hospital pressure is now considered the most reliable thermometer to know the evolution of the pandemic. And in the case of the Basque Country, it also continues to decline. According to the data bulletin published this Monday, lNew hospital admissions have been reduced by 25%.
This Monday the Basque hospitals treated 730 people on the ground, 50 less than a week ago. In addition, 112 people infected with coronavirus remained in one of the Basque ICUs, 10 fewer patients than five days ago and 30 fewer than the 143 critical patients who were counted just after Christmas, when the ICUs reached the peak of this wave.
From the Ministry of Health they confirm that the situation has "stabilized" and that this isis allowing to resume some surgeries that had been postponed. Despite everything, Sagardui has insisted that we will still have to wait to consider the sixth wave controlled. "The decline is not being as fast as some sources predicted," he clarified.
Reference-www.abc.es