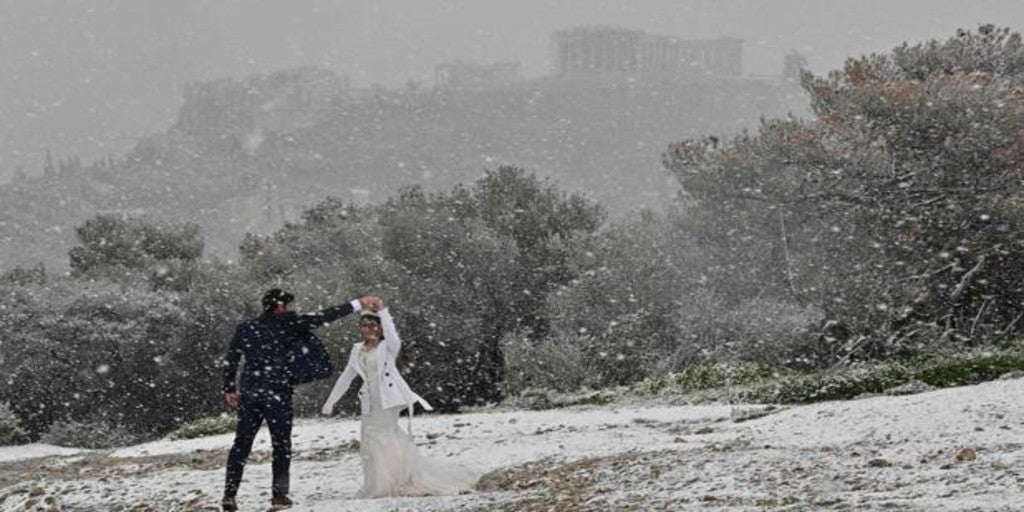 A snowfall covers Greece in white
Madrid
Updated:
Keep

The Elpís storm, which arrived in Greece last weekend, has covered a large part of the country in white. Frigid temperatures have reached 17 degrees below zero in some parts and heavy snowfalls have fallen throughout the territory, including the Cyclades islands.
The authorities have warned citizens to limit their movements outdoors on Monday and Tuesday, while classes will be held online. In addition, coronavirus vaccination appointments scheduled for Monday and Tuesday at a children's hospital in Athens were rescheduled due to the storm.
The snow has also reached the capital's Attica region, where it has caused chaos on the roads and in the center of Athens, with many vehicles stuck in the snow for not having chains.
Snowplows are working to keep main roads open in central Athens, a task made more difficult on streets in the city's northern suburbs, where temperatures have fallen. greater amount of snow.
Snow is common in the Greek mountains and in the northern part of the country, but it is less frequent in central Athens and on the Aegean islands. Last year, the Greek capital was hit by a major snowstorm that caused serious problems, cutting power for days in certain neighborhoods and making all streets impassable without snow chains.
Reference-www.abc.es