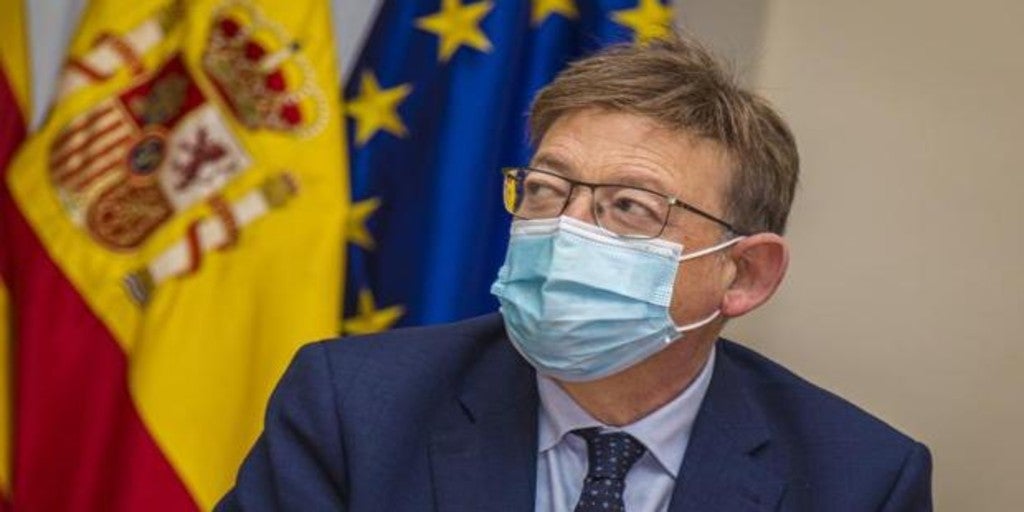 Ximo Puig announces how the restrictions due to the coronavirus and the covid passport remain in the Valencian Community
ALICANTE
Updated:
Keep

The Generalitat Valenciana plans to meet in the next few days with the Interdepartmental table for Prevention and Action against Covid-19 in order to assess the situation of the coronavirus pandemic in the Valencian Community and decide whether to extend the restrictions in force or if on the contrary it puts an end to the limitations.
President, Ximo Puig, has publicly defended the good results which -in his opinion- has brought about the implementation of the covid passport, not so much to curb infections, which record the highest data of the entire pandemic, but to encourage vaccination of the population that was not yet immunized.
According to the latest update of data from the Ministry of Universal Health and Public Health, from last Friday, January 21, there are 4,087,984 people with the complete vaccination schedule and 9,376,383 doses of the 10,240,825 received have been administered, until Thursday, January 20, 2022.
[Ximo Puig reabre los vacunódromos para acelerar la administración de la dosis de refuerzo frente al coronavirus]
Also with the date of the most recent official information, there are 181,094 active cases of Covid-19, which represents 19.13% of the total positives and 1,749 are hospitalized in the Valencian Community for the coronavirus, 183 of them in the ICU.
The current restrictions, such as those referring to the mandatory use of the mask and the limitation on the number of diners in restaurants and the covid passport end their validity on Monday January 31, so the Generalitat must make a decision before that date, during the next week.
In the event that you decide to extend again the obligatory nature of the vaccination certificate, you must request the downstream of the High Court of Justice of the Valencian Community (TSJCV).
Therefore, for the next week, from January 24 to 31, the following safety regulations remain in effect:
covid passport
The covid passport must be presented to enter establishments of hotel and restaurant that have a capacity of more than fifty people. Also, in entertainment venues, such as clubs and pubs, in addition to the playrooms gambling and recreational.
Likewise, this document is necessary to access the hospitals and residences of older people (public or private), and in the music events with more than 500 spectators, even if they are held outside, if the mask cannot be worn at all times.
Face mask
The use of face masks is mandatory in closed spaces and also outdoors when can't keep your distance of interpersonal security of a meter and a half.
Customers per table in bars
the limit of ten people per table is maintained in bars, cafes and restaurants, in addition to the access conditions with a covid passport.
Reference-www.abc.es