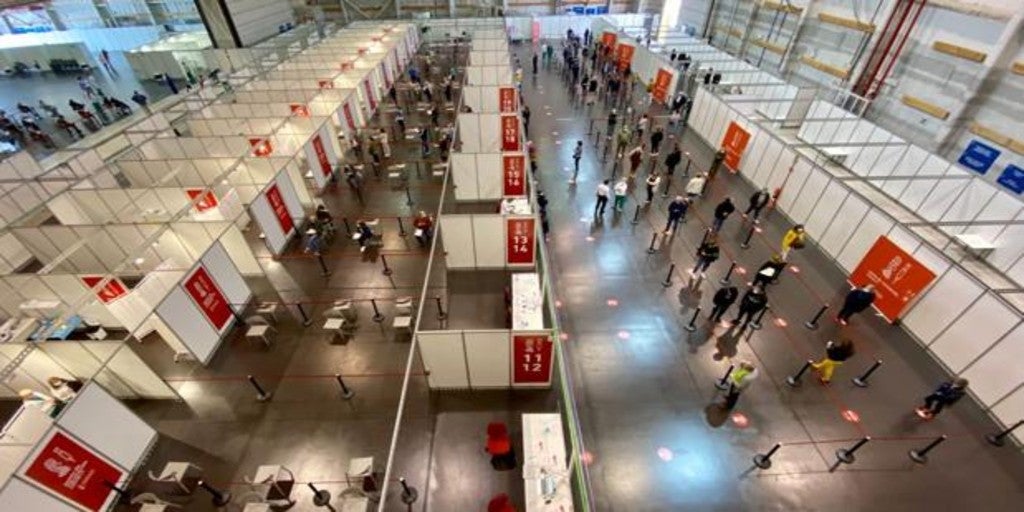 Vaccination of the coronavirus in the Valencian Community for the week of January 24 to 30
ALICANTE
Updated:
Keep

The great spaces to speed up immunization against the coronavirus in the Valencian Community, known as the vaccination centers, reopen on Monday, January 31, in order to speed up the administration of the booster dose to the population.
This was announced by the president of the Generalitat, Ximo Puig, this weekend, when they have the complete staff 4,087,984 personas in the three provinces -out of a total population of five million inhabitants- and many of those over 50 years of age have already received that third dose.
[La vacunación infantil del coronavirus en los colegios valencianos se dirime en los tribunales tras varios errores]
by cities
On January 31, the Prince Felipe Museum, in the City of Arts and Sciences, will be put back into use as a vaccination center. Valencia.
Also, in Alicante Appointments will also be given at the field hospital next to the General Hospital.
In the case of Elche, immunization will be streamlined at the El Toscar sports center as the only mass vaccination point.
For Castellon de la Plana, It is planned to inoculate the drug in the facilities next to the Genera hospital.
Other mass vaccination spaces will work in Gandia, at the Rois de Corella sports center; and in paternal, in the auditory.
By population groups
The global goal in this "new stage of acceleration of vaccination", according to Puig, is to administer these new doses of the vaccine from the age of 18 age for the entire population.
At this time, Health is quoting people from between 40 and 49 years old, although in some health departments they have already begun to convene those between 30 and 39 years old.
The decision to re-enable the vaccination centers seeks to decongest the health centers so that they can attend to healthcare normally.
Reference-www.abc.es