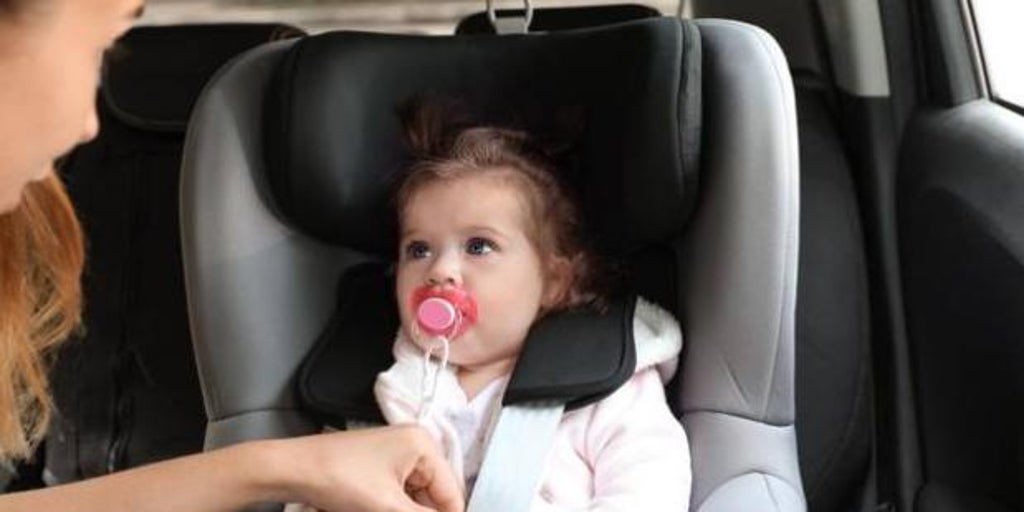 The serious injuries that your children can suffer if they do not travel in their corresponding seat
Updated:
Keep

Experts say that 75% of child deaths and 90% of serious injuries that occur in a traffic accident could be avoided if the little ones traveled in their corresponding child seats. In Spain Seating children in a CRS is mandatory by lawand -failure to do so is classified as a serious offence, and entails a minimum sanction of 200 euros and, according to the draft of the new Traffic Law, the withdrawal of 4 points on the driving license (previously 3)- for everyone with a height equal to or less than 1.35 meters, although up to 1.50 meters is recommended.
Thus, from 0 to 12 years old they will go through up to four different seats due to the great morphological differences between babies, children and adults, according to their weight or height; until you jump into the seat belt.
Minors must be seated in the rear seats, except when the vehicle does not have them, they are already occupied by other minors or it is not possible to install all the child restraint systems in them and it is recommended that they travel in the opposite direction to the march.
Otherwise, the serious injuries that your children may suffer can be many, as the Civil Guard shows us:
Using child restraint systems would prevent 75% of deaths and 90% of serious injuries suffered by minors. Always buckle up the chair before starting!#Road safety#Safe journey
Injuries + frequent ➕👇https://t.co/SlShg0Ewfw … pic.twitter.com/iuT331NErM

– Civil Guard 🇪🇸 (@guardiacivil) January 17, 2022


Reference-www.abc.es