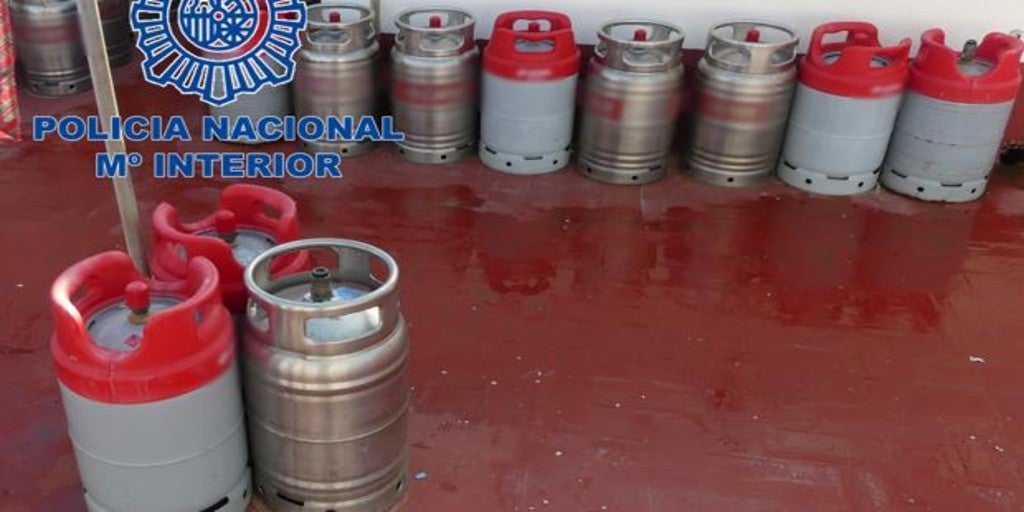 The National Police intervenes due to the risk of explosion of 95 butane cylinders in the sun on a terrace in Benidorm
ALICANTE
Updated:
Keep

The National Police Benidorm has had to intervene to prevent the "danger of explosion" by 95 canisters ofbutane that accumulated in the Terrace of a rental apartment building, al sol and without security conditions. It was some residents of adjoining buildings who raised the alarm, as reported by the Headquarters in a statement.
The two responsible for having accumulated this material are charged with a catastrophic risk crime. Only 15 of the almost one hundred cylinders were empty and almost all of them were in full sun and without any control.
The agents acted after the citizen complaints, since in the center of Benidorm they observed that, every day, more was stored.
According to the Police, the gas contained in the containers must be at a temperature in a place where the bottles are not directly affected by sunlight since, if it exceeds certain limits, "it can cause explosion hazard due to extreme heating.
The agents also informed the Alicante Territorial Industry Service, which is in charge of the management and possible administrative sanction of the event, in addition to having a future control and monitoring of the property.
The police proceedings were sent to Benidorm's Court of Instruction on Duty number two and those involved were warned of the obligation to appear in court.
Reference-www.abc.es