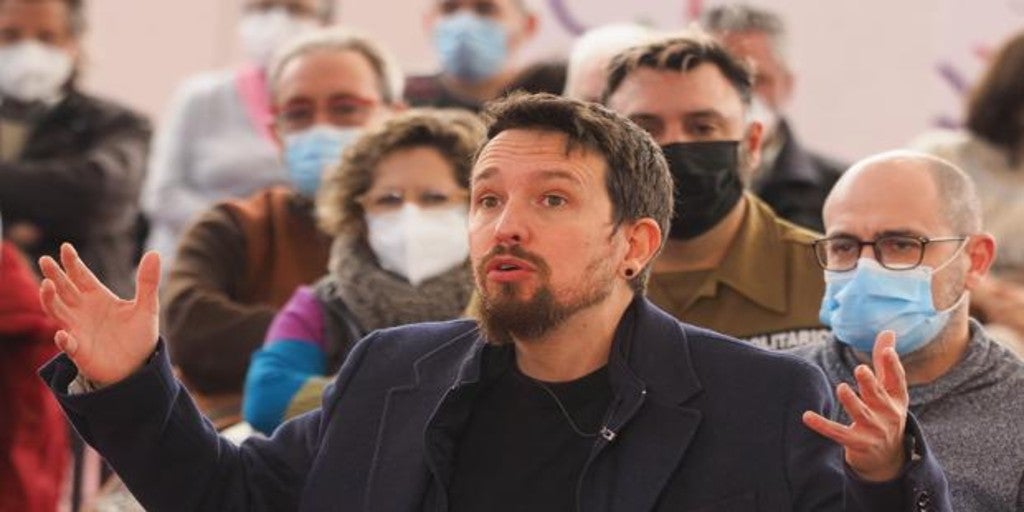 Return to agitation
Updated:
Keep

It couldn't be contained. Iglesias is back, although he never really went very far. He stepped back to retrieve the role of agitator. With the boring BOE in his hands, he was not interested in the subject of his ministry. Just the power. With the desperation of the castaway, he grabbed the same board as Sánchez to form a government, get out of trouble and buy time, a shared specialty. His intentions were seen in the seven hours of the Council of Ministers in which the first alarm decree was approved on March 20. A home confinement imported from China, like almost everything, where the communist dictatorship marked the trend towards democracies over how to stop the spread of the virus. a unique occasion
and unexpected way of eating away at the liberal order, of taking control of the entire country from the Government before going through Parliament, and not the other way around as the TC has sentenced twice. The leader of Podemos, also Sánchez, the pandemic twisted his plan. He had not come to manage but to turn 78 upside down on the fast track. Sánchez's alliances with ERC and Bildu were woven by Iglesias. There they continue.
Iglesias has returned to the megaphone. Chain sentences, fill in gaps, stun and overwhelm the convinced. As Yolanda Díaz has gained prominence by plotting the first steps of a "broad front" that would include Podemos, Iglesias has broken the imposed vow of silence to deploy what his condition as vice-president limited him. The electoral campaign in Castilla y León pretext to jump on the platform. The Ukraine crisis has allowed him to restart percussion, to differentiate himself from Sánchez, with a sinuous reckoning. Against Margarita Robles, Minister of Defense for sending ships and planes to the front line. In favor of his subordinate Garzón, "an international environmentalist reference", although above all he points to the president for "not having defended him". Iglesias wants to be like Arzallus in the PNV. Settled in command without appearing more than when it corresponds to put order or distribute cates to the right and also to the left. With Sánchez in need of your votes now and much more from 2023, after the general elections, the road back returns to anti-system agitation.
Reference-www.abc.es