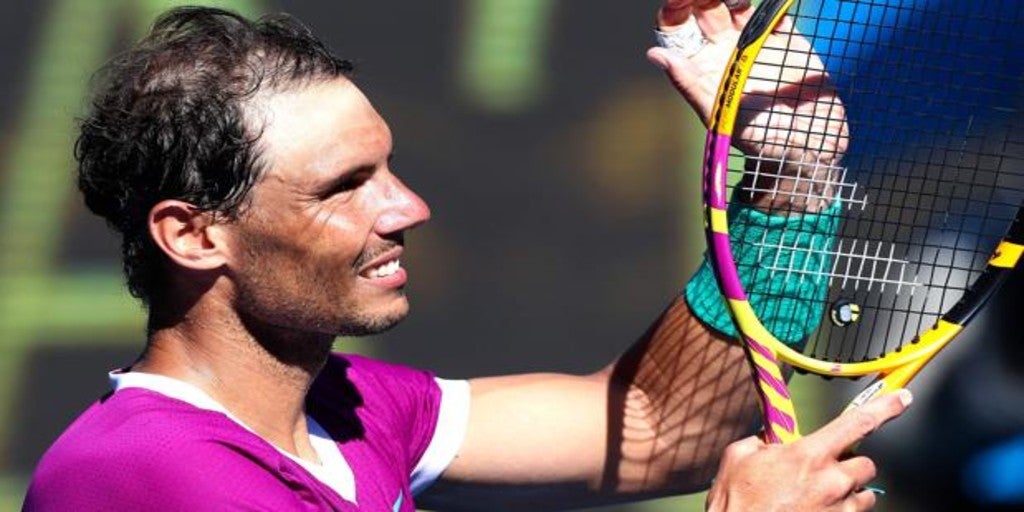 Nadal: "I'm very excited, I didn't expect to be here weeks ago"
Updated:
Keep

Rafael Nadal has ensured that prevailing in the "crazy" and very long 'tie-break' of the first set of the duel of eighth of the Australian Open
against the Frenchman Adrian Mannarino (7-6(14), 6-2, 6-2) was "winning half a game", and he was very satisfied with having managed to endure "mentally".
«It was a very crazy 'tie-break'. It makes me happy that the physicist has responded, in the tie-break I have run, I have put a little more than I am used to lately at the level of impacts and saving balls. I have held up mentally well in difficult moments. Y winning the 'tie-break' was winning half a match», he declared after his victory.
The Spaniard and the Frenchman disputed a sudden death of 30 points (16-14) and 28 minutes, the longest of the Manacor man's career.
"He played very, very well, at a very high level, his ball came very fast, very uncomfortable," he confessed.
«It is difficult for him to find the perfect point of impact when you hit him high and with spin, and more so in these conditions, but today was not the case. It has the ability to make you feel uncomfortable on the court. Today he has. He played great, as expected after having beaten great rivals like Karatsev and Hurkacz. Because It is a triumph of great value for me», he continued.
His next rival will be the Canadian Denis Shapovalov, who gave the surprise against the German Alexander Zverev (6-3, 7-6(5), 6-3). «Shapovalov is one of the players with the greatest potential on the circuit. After playing him, I always say, 'He's a potential multiple Grand Slam winner.' If it continues to improve, it will be," he said.
"He has a lot of amazing things in his game. If he is regular and intense he is very hard to beat. But I am very excited, because I am in quarters and I didn't expect to be here weeks ago», he concluded.
Reference-www.abc.es