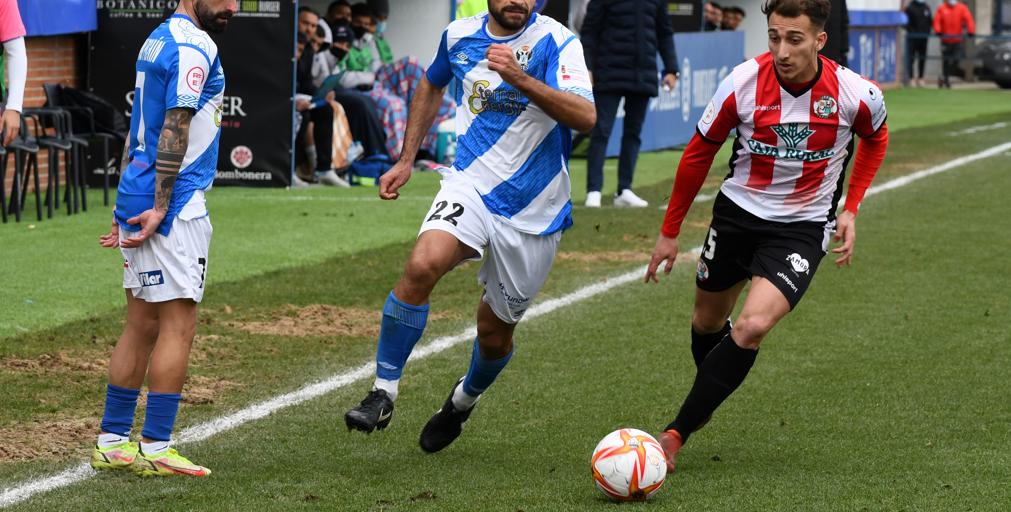 0-1: Very worrying defeat for Talavera against Zamora
Updated:
Keep

CF Talavera is still in free fall and has already fully entered the relegation zone after falling 0-1 against Zamora CF this Sunday morning. The ceramic squad played an acceptable game and had at least four very clear chances to score a goal, but ran into an impregnable goalkeeper: Jon Villanueva 'Jonvi'. But it is that, in addition, Zamora took the three points in his only offensive play of a certain level in the municipal of 'El Prado'. Therefore, war drums sound in the surroundings of Talavera due to the worrying departure of the team.
The first half was an offensive monologue by Talavera, which led to two very clear chances in minutes 11 and 21.
In the first of them, Toño Calvo released a shoe that forced Jon Villanueva to make a great save. In the second option, Folgas ran into the good foreign goalkeeper again. A few moments later, Folgas himself was unable to take advantage of a mistake by defender Parra to put his team ahead on the scoreboard.
The only goal of the game came in the 76th minute, after a cross from Adri Herrera was scored by Marcos Baselga, who dribbled and fired a cross shot that beat Rubén Miño. From here to the end of the battle, Talaveran dominance was absolute and he was able to equalize in minute 93 with a great shot by Rodrigo that ran into, as in the entire morning, an inspired Jon Villanueva.
– CF Talavera: Rubén Miño; Choco, Bourdal, Vicente Romero, Góngora (Víctor Ruiz, m. 63); Toño Calvo (Rodrigo, m. 78), Jon Ceberio, Ortega, Forgas (Perales, m. 66); Dani Pichín (Juanma, m. 78) and Añón.
– Zamora CF: Jon Villanueva; Parra, Campos, Cordero, Javi Fernández (Luque, m. 55); Jon Rojo, Carlos Ramos, Dani Hernández (Astray, m. 90), Jorge Fernández (Adri Herrera, m. 88); Losada (Kepa Vieites, m. 55) and Marcos Baselga.
Referee: Fuente Martin. Yellow to locals Góngora, Vicente Romero and Choco. On the visiting side, Carlos Ramos, Adri Herrera, Javi Fernández, Jon Villanueva and Cordero.
Gol: 0-1, m. 76: Baselga
Incidents: match of day 19 of group I of the First RFEF played in the morning at the municipal 'El Prado' before some 2,000 spectators. Last match of the first round.
Reference-www.abc.es