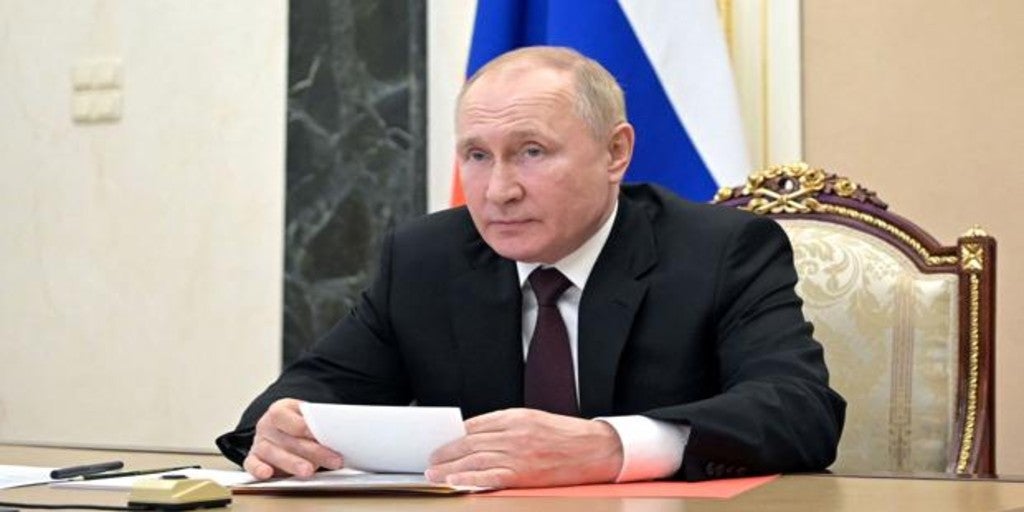 up the ante
Updated:
Keep

The talks between the US and Russia yesterday in Geneva to de-escalate the Ukraine crisis have indirectly served to ensure that Vladimir Putin is recognized as the leader of a great power and continues to tighten the rope. On the eve of the meeting, Sergey Lavrov called for NATO troops to leave the former communist bloc countries, starting with Bulgaria and Romania. This Russian demand is not going to change one iota in the situation of these two countries, full members since 2004, but it is a good illustration of Moscow's strategy of upping the ante. He hopes that Washington, with other global priorities, will not see the stake and in the end offer some concessions. The most important, without a doubt, would be to lift Western protection
on Ukraine and allow the provinces bordering Russia to join its area of ​​influence through agreed autonomies. The Kiev regime would be at the mercy of the Kremlin.
The White House has done well to draw a red line, after some babbling: aggression against Ukraine would carry a high price, a rapid and severe response, starting with the establishment of much harsher economic sanctions than those adopted in 2014 to punish the annexation of Crimea. A full-fledged Russian invasion would have enormous costs for Putin, which is why his preferred route is paramilitary and cyber attacks on the neighboring country.
On the European side, it is essential to maintain a united front with the United States. President Macron has chosen a bad time to demand a European policy towards Russia that is autonomous and independent of Washington. The newcomer Chancellor Scholz seeks above all to protect the Nord Stream 2 gas pipeline, which offers tricks to Moscow to dilute possible sanctions. As expected, the German Foreign Minister, the green leader Annalena Baerbock, raises a different flag, much more demanding in respect of International Law. We are facing the most serious security crisis since the end of the Cold War. The West cannot give in to this installment blackmail with which Vladimir Putin wants to rewrite history and weaken liberal democracies.
Reference-www.abc.es