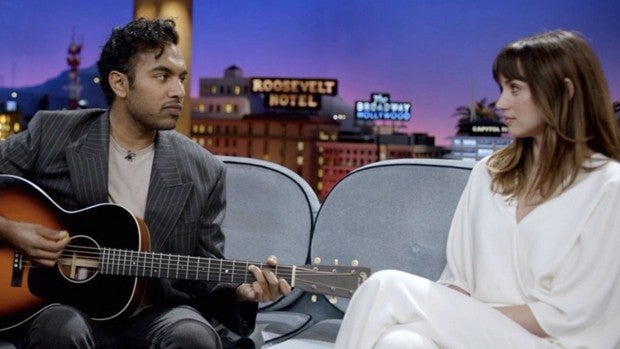 Two fans of Ana de Armas claim 5 million from Universal for excluding her from the movie 'Yesterday'
Updated:
Keep

Two fans of Ana de Armas have filed a lawsuit against Universal for 'false advertising' of the film 'Yesterday', released in 2019. The Hispanic-Cuban actress was eliminated from the final cut of the film Danny Boyle, starring a musician who suffers an accident and when he wakes up discovers that no one remembers the Beatles, which he soon takes advantage of by plagiarizing his successes.
The plaintiffs, Conor Woulfe Y Peter Michael Rosza, say they spent about $4 each after seeing the movie trailers on Amazon.com, reports
Deadline. As the trailer implied, "world-famous actress Ana de Armas" was to have "a substantial role." Then they discovered that the interpreter does not even appear in the film, which in their opinion means that the advertising and promotion of 'Yesterday' by the defendant company "is false, misleading and misleading."
For all this, they hope that a collective lawsuit will go forward and claim 5 million dollars to the production company, in compensation for all affected viewers.
According to screenwriter Richard Curtis ('Love Actually', 'Four Weddings and a Funeral'), Ana de Armas does not finally appear in the film because she played the role of an actress with whom the main character, Jack (Himesh Patel), feels a certain attraction when he already had a relationship with Ellie (Lily James). The idea was not to bother the public by flirting with the character of De Armas.
"She was a complicating factor when Jack arrives in Los Angeles. I think the audience would not have liked their attention to be diverted. Some people would say, 'He really doesn't deserve Lily.' He did some of our favorite scenes in the movie, but we had to cut them out for the sake of the whole."
Ana de Armas appears in the trailer during ten seconds, in a three-minute, 14-second ad, which the lawsuit says is "misleading advertising." Woulfe and Rosza further argue that Universal used the fame of the Spanish performer to promote the film because Himesh Patel and Lily James were "relatively unknown to the average viewer."
"Unable to trust the fame of the actors playing Jack Malik and Ellie (…), Defendant used De Armas' fame and brilliance to promote the film by including his scenes in the film trailers announcing 'Yesterday'", says the complaint, which asks for damages and "all the money obtained as a result of the unfair competition carried out". It also requests that Universal be prohibited from continuing to participate in its illegal, unfair and fraudulent conduct.
Reference-www.abc.es